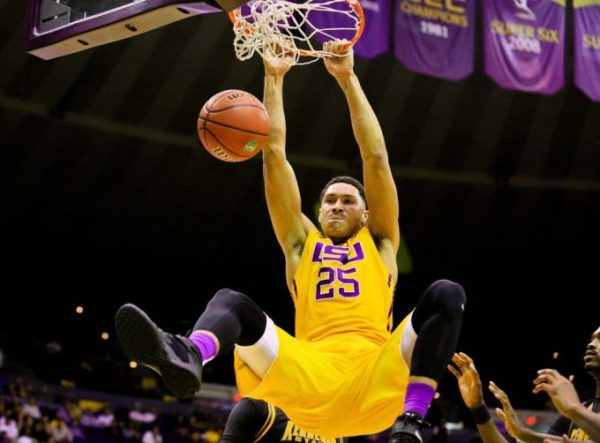 The endorsement race for potential Rookies continues. Every player that has the potential to be marketed are sought after by Nike, Adidas and Under Armour. The more Rookies you sign, the better chance you have of signing the next LeBron James or Kobe Bryant or Derrick Rose.
Ben Simmons, guaranteed top 2 pick in this years' NBA Draft, was initially on his way to being a member of the Nike faithful, reportedly being given a deal worth hundreds of millions of dollars. But now reports are saying that Simmons is actually leaning towards Adidas.
Simmons consistently wore Nike LeBron 13s during his freshman year at LSU, and when he signed with Rich Paul and Klutch Sports, who also represent LeBron James, the Nike connection seemed too strong to  be denied.

But, in a somewhat shocking turn of events, STACK has learned from a source close to the negotiations that Ben Simmons will sign with adidas. Recent photos show Simmons wearing a pair of the Yeezy Boost 350s and an all-white pair of the adidas Boost, sparking rumors that the young star was leaning toward the three stripes brand.
This will be Adidas' biggest steal that they've pulled on the Goliath that is Nike. Ben Simmons will immediately be Adidas' biggest asset next to Derrick Rose and Damian Lillard but it none of this matters if Simmons doesn't get the job done.