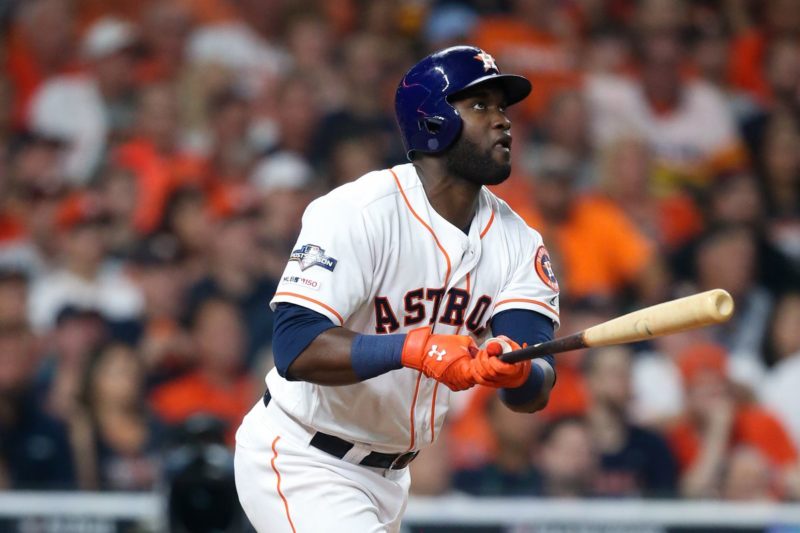 The Houston Astros have been quite unlucky in the 2020 season. They have not been the phenomenal offensive powerhouse, but given what has happened to their organization, this is not surprising. The Astros may be losing the 2019 American League Rookie of the Year, Yordan Alvarez, for the remainder of the 2020 season.
Yordan Alvarez may be out for the season – https://t.co/ctXigYOdNd

— Chandler Rome (@Chandler_Rome) August 19, 2020
Alvarez has sustained a knee injury, and upon further review, it seems that he might be sitting out the remainder of the 2020 season. A severe blow for the Astros lineup, which has been an offensive powerhouse in recent years. Alvarez had an incredible 2019 season looking to keep the success going during the 2020 season.
In 2020, Alvarez has only played in two games where he tallied nine total at-bats with a single and a home run. He was punched out one time and plunked once as well. While 2020 may be seen as a "revenge tour" for some teams like the Los Angeles Dodgers who had a scuffle after Joe Kelly's incident that landed him an eight-game suspension.
The Astros lost Gerrit Cole in free agency this offseason when he signed a record-breaking contract with the New York Yankees. On top of that, their pitching staff is now being anchored by Zack Greinke, who is the ace of the staff amid an injury to Justin Verlander. While Verlander seems to think that he can get back into the rotation sooner than later, his absence has left the Astros with a 13-10 record.
They are still a good ball club but will have to overcome some humps, missing some key players if they look to make another run at a 2020 World Series.