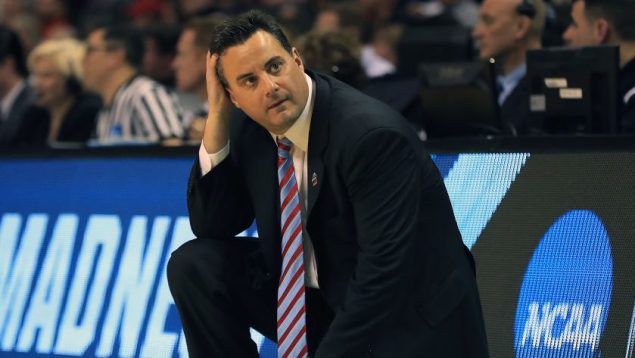 Arizona received a notice of allegations from the NCAA, stemming from the 2017 FBI investigation in college basketball. Emanuel "Book" Richardson, a former Arizona assistant at the time, was charged in 2019. He pleaded guilty to accepting a $20,000 bribe from agent Christian Dawkins. This notice of allegations is likely from that investigation, as the school did not release the notice. If found guilty of the allegations, Arizona could face some serious penalties. The penalties could include a postseason ban, scholarship limits and other recruiting limitations, and possibly the vacating of wins. While the process is ongoing, the allegations leveled against UA and Sean Miller are serious.
What Does This Mean for Arizona?
A notice of allegation is when upon the closing of an NCAA investigation, the NCAA outlines what rules and laws a school have broken. It also describes the facts and findings of the case and importantly outlines the NCAA's case against a school. If found in violation and depending on what level the violation is, the NCAA will level appropriate sanctions and penalties on a school. Several other schools have received notices stemming from the 2017 FBI investigation, including Kansas, Auburn, Louisville, and North Carolina. These colleges, like Arizona, have pushed back against the NCAA's case stating that they did nothing wrong. The Arizona board of regents will hold a special session on Monday to discuss the notice. If found guilty, UA will likely lose scholarships, see a postseason ban, have wins vacated, and will likely have to move on from Sean Miller. Sean Miller had a $1 million dollar penalty in his contract if ever criminally charged and found guilty of a Level 1 violation. Time will tell whether or not Arizona will make it out of this notice. Since the 2017 FBI investigation though, Arizona has continued to bring in top talent year after year and has been a fixture in the NCAA tournament.