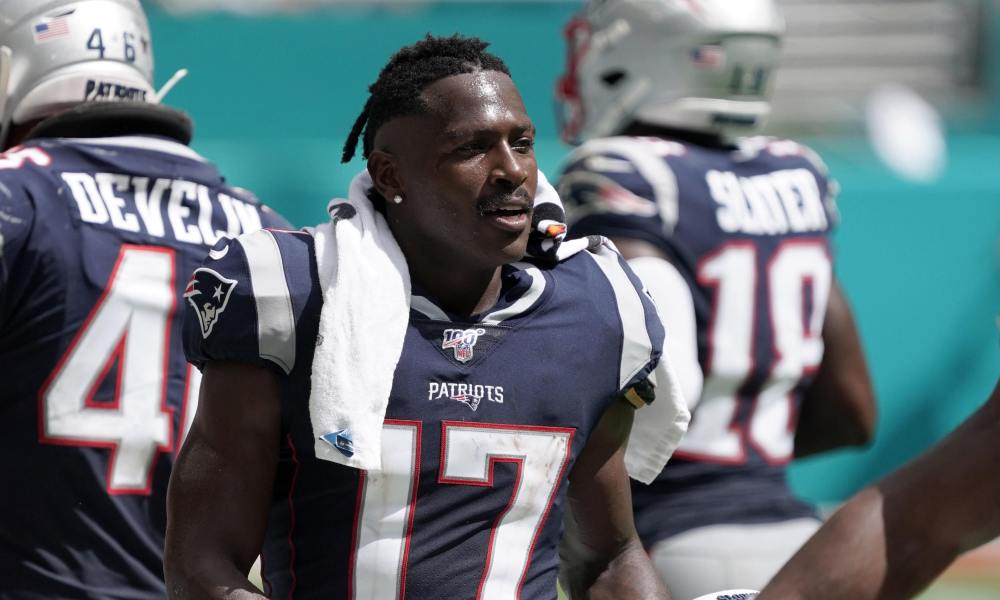 Although it may not be the most serious revelation in the drama-filled life of wide receiver Antonio Brown, getting dropped by companies who once wanted to be associated with him marks a significant development, nonetheless.
Especially when it comes to Nike, a company that picks and chooses its battles very carefully. Nike chose to stand by athletes that have been on the wrong side of the news in some fashion, for some reason or another.
The shoe and retail giant stood by athletes it had partnerships with such as Tiger Woods and Colin Kaepernick even when public sentiment would seem to lead them in the other direction.
Endorsement deals with major brands contain "morals clauses." They make it very easy for a company to drop an athlete who attracts controversy that damages their brand or the company's brand. Athlete doesn't have to be "guilty." It's all about the controversy. #AntonioBrown #Nike https://t.co/pKFjX6zMJU

— Michael McCann (@McCannSportsLaw) September 19, 2019
It's unclear what this means for Antonio Brown, though. At this point, it seems unlikely another company would choose to sign him to an endorsement deal. The 31-year-old receiver can still theoretically wear Nike gear on the field (especially because Nike is the official outfitter of the NFL's uniforms, all players wear Nike gear on the field) but it means that not only will Brown no longer be used in any of Nike's marketing, but he will no longer be paid to sport gear made by the company.
Last year, Antonio Brown boasted he had a "huge Nike deal." In February, the company came out with an Antonio Brown trainer. Today, a Nike spokesman says "Antonio Brown is not a Nike athlete."

— Darren Rovell (@darrenrovell) September 19, 2019
As far as the more serious allegations, two charges against the Patriot were recently dismissed, mainly due to the statute of limitations.
Here is the full statement from the Allegheny County DA on Antonio Brown's accuser following our inquiry ?? pic.twitter.com/sAEE0vSozU

— Ian Rapoport (@RapSheet) September 18, 2019
The worst of those allegations though, the one involving an alleged rape of a former trainer, remains open, though no court date has been set. And it's still not out of the question it will even get that far.
For as much as Brown has been in the headlines lately, don't expect that to change any time soon.