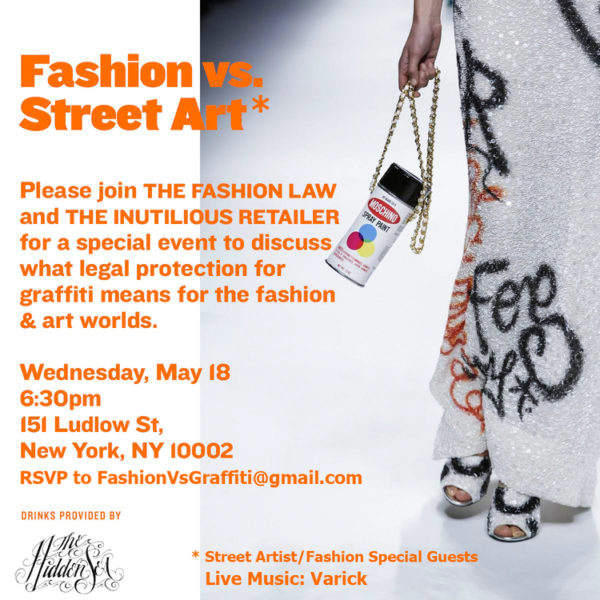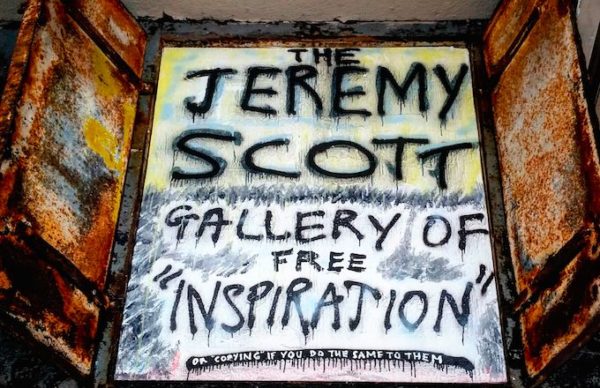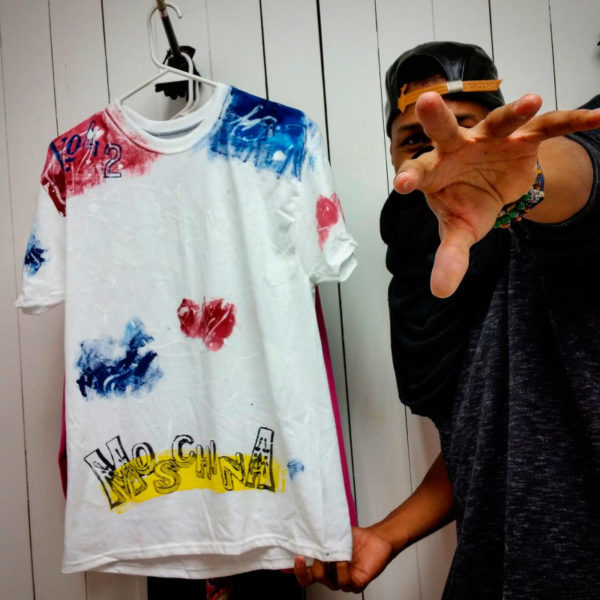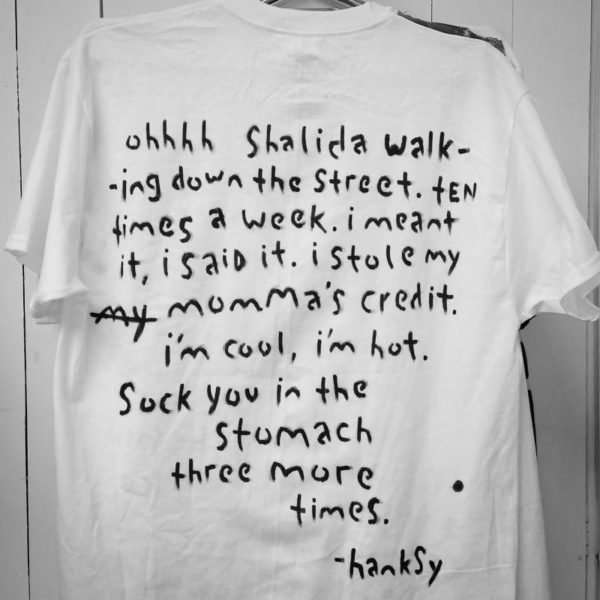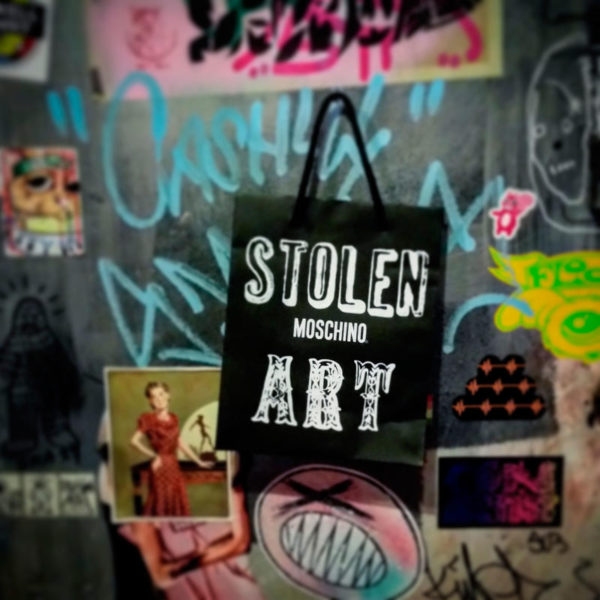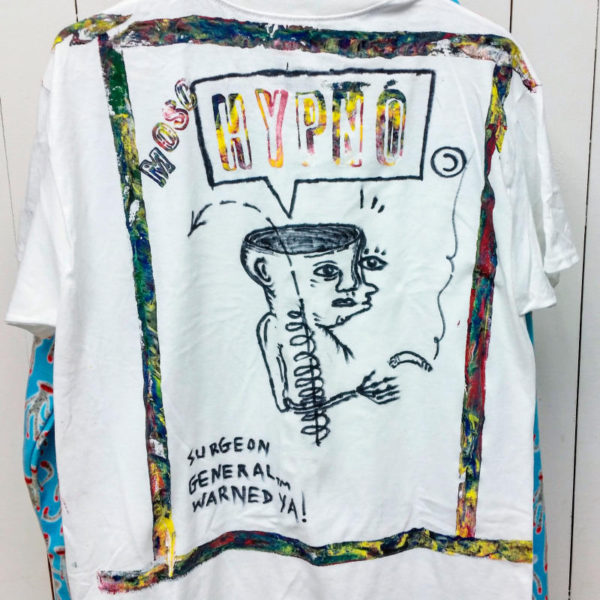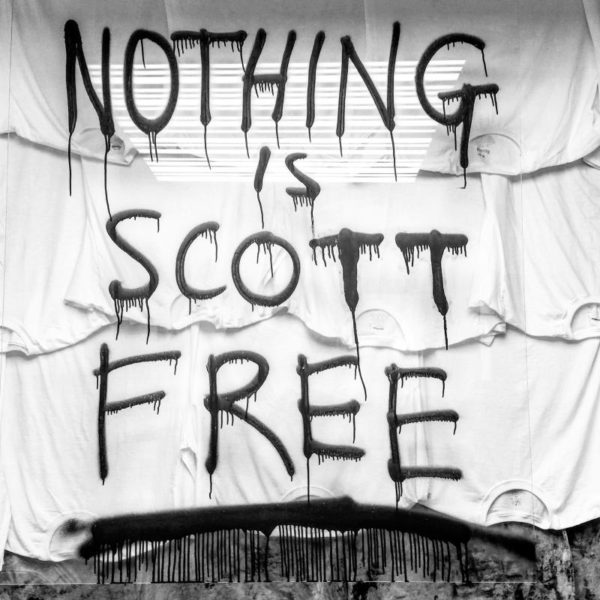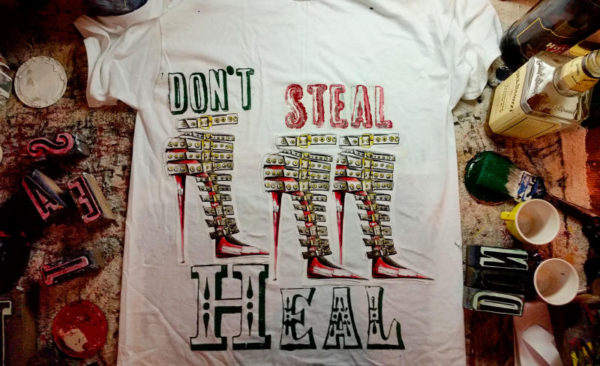 Everyone knows Jeremy Scott and Moschino are currently under fire for the copying of a graffiti artist's work. Joseph Tierney (better known as RIME) is suing the major fashion house and it's creative director for copyright infringement. This lawsuit isn't a first for them either. Perturbed by the excessive "inspiration" and copying that's been occurring rather heavily as of late in the fashion world, NYC photographer Adrian Wilson took it upon himself to do something about it. Dubbed the "Jeremy Scott Free Inspiration Gallery (or copying if you do the same to them)," Wilson opened an exhibit full of one-off pieces covered in slogans like "Nothing is Scott Free" and graphics titled with "Portrait of a Plagiarist." The Anti-Moschino/Jeremy Scott gallery aims to show Jeremy Scott what art and originality really look like with the help of a plethora of street artists.
Following from Julie Zerbo from TheFashionLaw.com

Adrian Wilson told Julie Zerbo "There's nothing more apt than doing one-off street art on clothing in contrast to the copied, mass produced Moschino items that the case revolves around. Proving that street art on clothing can be respectful, original and creative." He also mentioned that Moschino and Jeremy Scott blocked him on Instagram, which actually makes him feel successful in his efforts.
To support Adrian Wilson in putting the spotlight on the disingenuous fashion community, The Fashion Law is hosting an event on Wednesday, May, 18th at 6:30 p.m. The event will be held at Wilson's gallery on 151 Ludlow Street on New York's Lower East Side.