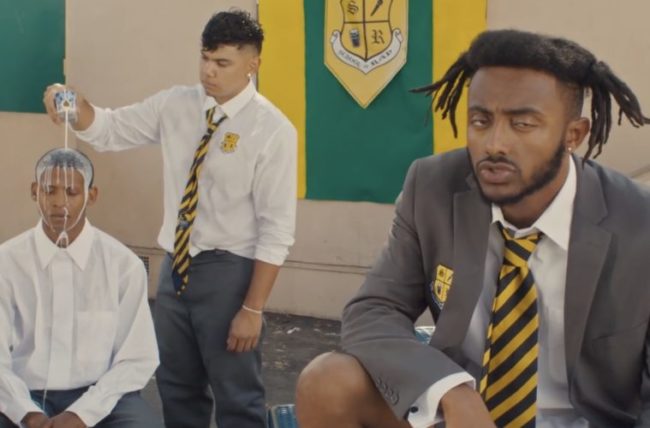 Aminé is undoubtedly one of the most slept on artists of the next generation. The twenty-four year old Portland native has made his way from the start by delivering undeniably unique videos. Back in 2016, the Republic recording artist hopped on to the mainstream with his video for "Caroline". From there, he's made his videos even bigger and better with skits and recurring characters as seen in "Red Mercedes" and "Spice Girl". Most recently, he took things over to a make shift car wash for the "Reel It In" video. Now, he's taking things back to high school for his latest visual.
Aminé has released a brand new video for his latest single, "Blackjack". The new video features the Portland native taking over his high school while his teacher, Rickey Thompson, struggles to hold everything together. Afterwards, Aminé has a comedic, yet all too familiar conversation with his Dad about acting up in school.
Be sure to check out our latest review of Aminé's ONEPOINTFIVE tour. The Portland rapper will hit the road for the European leg of his tour at the end of this month. In the meantime, check out his latest video above.