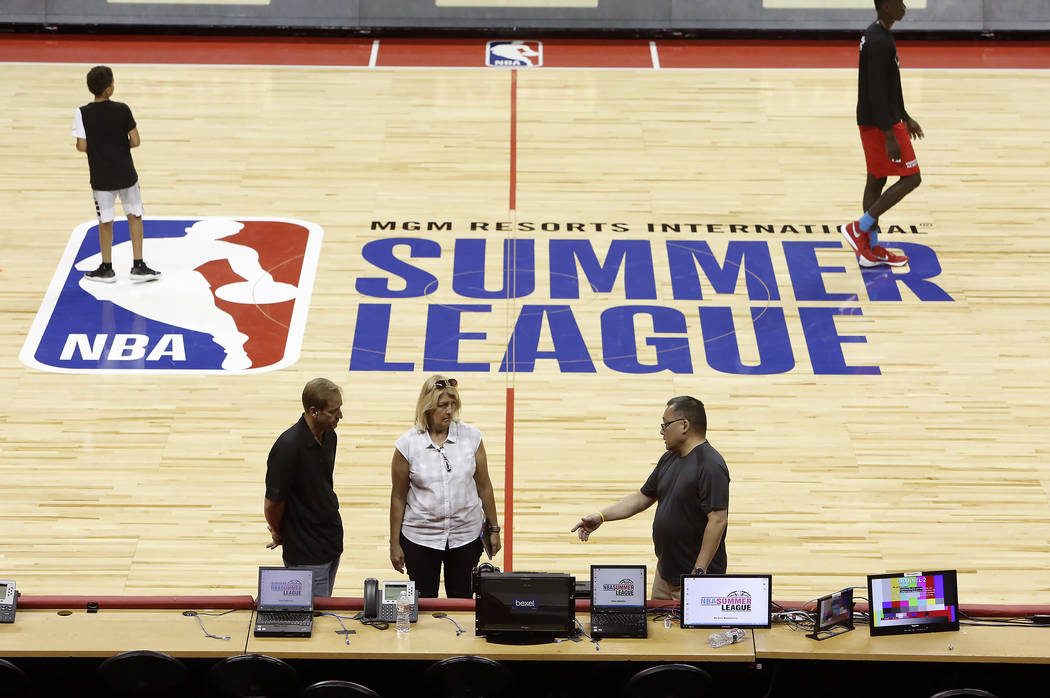 For the first time ever, all 30 NBA teams will participate in MGM Resorts Summer League in Las Vegas, the NBA announced via press release:
he NBA announced today that all 30 teams will compete in MGM Resorts NBA Summer League 2018 – the first time the entire league will be represented at the annual showcase for up-and-coming talent in Las Vegas. The 14th NBA Summer League will take place July 6-17 at the Thomas & Mack Center and Cox Pavilion on the campus of the University of Nevada, Las Vegas.
With every team participating, NBA Summer League 2018 will expand to 12 days and 82 games as part of the usual tournament-style schedule. Teams will compete in three preliminary games before being seeded in a tournament that culminates with the Championship Game on July 17. Each team will play at least five games and as many as eight.
The 2017 Summer League set records for total attendance, per-game attendance and television ratings.
This Summer League will be the only one this year, as the Orlando Magic will not host the Orlando Summer League for the first time since 2002.