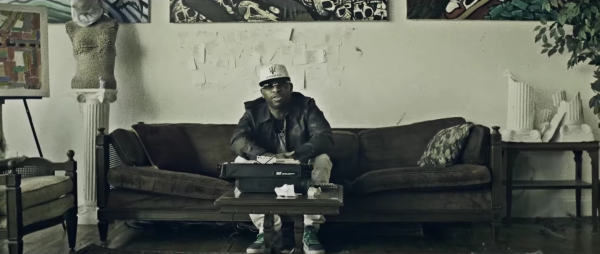 Earlier this week, Royce Da 5'9 was on Power 105.1's The Breakfast Club when radio personality and bestselling author, Charlamagne Tha God asked him,"Royce, why do you rap so much?" Outside of the obvious, this is actually a good question. However, it is something so good I wouldn't decide to question. In the past year, Royce Da 5'9 has released the latest installment of his Bar Exam series and his second joint album with DJ Premiere. Royce Da 5'9 is nothing short of the hardest working rapper in music. He's also one of the best and tonight, he's decided to put a phenomenal body of work into the ecosystem.
Royce's seventh studio album, Book of Ryan, is a twenty track project that features the likes of J. Cole, Eminem, Pusha T, Fabolous, Jadakiss, Marsha Ambrosius, T-Pain King Green, Ashley Sorrell, Boogie, Melanie Rutherford and more. Royce's star-studded album also includes a bonus track called, "Caterpillar", which is remix of the fourth track of the album that features Logic.
Earlier this afternoon, Royce released the visuals for "Caterpillar" with Eminem and King Green. The five minute visual feels very similar to the vibe given off from their Bad Meets Evil days when the two Detroit emcees came together to release a joint album. Also, Royce has released "Boblo Boat" featuring J. Cole and "Dumb" featuring Boogie prior to the album's release. After months of waiting and hearing singles here and there, all twenty tracks of Book of Ryan are here and available. Check the full album out below.