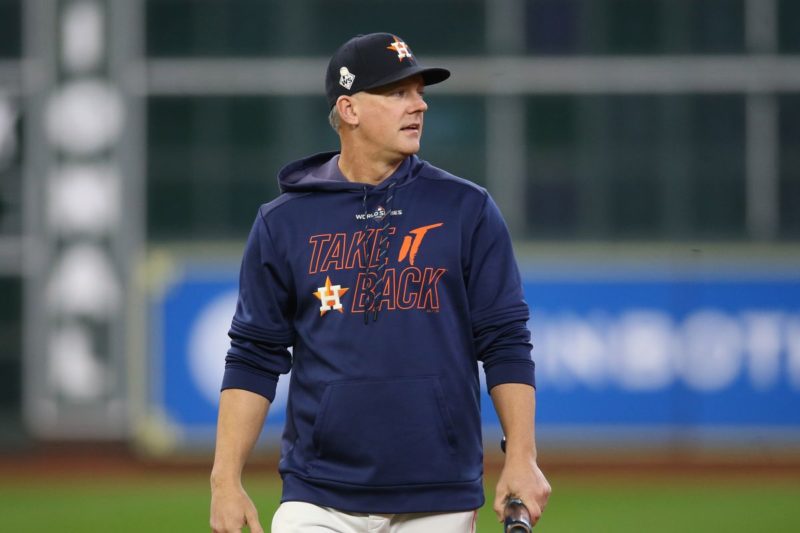 The Detroit Tigers have settled on a new manager for their organization. They have reportedly taken a chance on A.J. Hinch, who has officially sat out his suspension. Hinch spent the 2020 season on the sidelines due to his actions in the Houston Astros sign-stealing scandal.
Hinch is now the Tigers skipper after it was reported that he signed a multi-year deal with the organization just days after becoming available for interviews. It was rumored he would become the Chicago White Sox new manager; however, they scooped up Tony La Russa, who came out of retirement to take that job.
The Tigers are in the midst of a rebuild, and Hinch will be tasked with leading them through the remainder of this rebuild. The hope will be that he can also rehabilitate his own reputation in the process as he was a part of the sign-stealing scandal that was a terrible look.
While with the Astros, Hinch led the team to a third-place or better finish in the American League (AL) West division in every season. He also took the team to the World Series, a Championship Series, and to three first-place finishes before being suspended.
It can be debated whether Hinch's "legacy" is damage and if his success is skewed. by the sign-stealing debate, but the numbers appear to be exciting. The Tigers will now see if Hinch can find that success in Detroit as they look to come out of a rebuild.