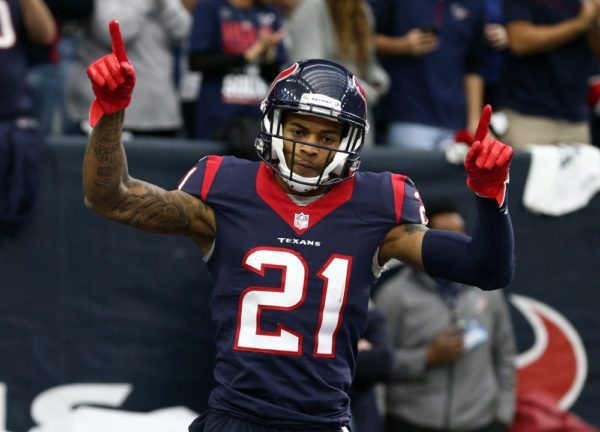 In 2016, the AFC South division had one of the closest finishes throughout the NFL. The Houston Texans, Tennessee Titans, and Indianapolis Colts all finished within one game of each other (Jacksonville Jaguars went 3-13). Moving forward, each team has specific needs that must be met if they want to take significant strides in the upcoming 2017 season.
AFC South Needs
Jacksonville Jaguars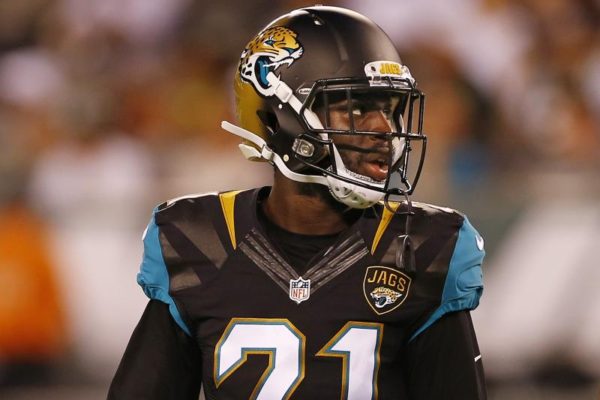 Top Free Agents: John Cyprien (S), Abry Jones (DL), Patrick Omameh (OL), Prince Amukamara (CB)
Team needs: OL, LB, RB
For the amount of talent that the Jacksonville Jaguars have, the 2016 season was a complete disappointment. The experts raved about the draft selections of Jalen Ramsey and Myles Jack. Experts continued to explain how the Jaguars landed great free agents after signing Malik Jackson, Tashaun Gipson, and Chris Ivory. After all the "significant signings", the team still declined in win total (5-11 in 2015, 3-13 in 2016). This offseason, the Jacksonville Jaguars should look into adding an offensive lineman, multiple linebackers, and a running back through free agency and the draft. The Jaguars are already off to a good start by trading for Miami Dolphins left tackle, Branden Albert. To this date, most every mock draft has the Jaguars selecting Leonard Fournette, the running back from LSU. But what do the Jaguars do from there? They are top 3 in cap space available at $73.57 MM. The Jaguars also hired Tom Caughlin as VP of Football Operations this offseason. Look for them to make additional big splashes in free agency. Unless they address their most important needs this offseason, expect them to finish last in the AFC South again.
Indianapolis Colts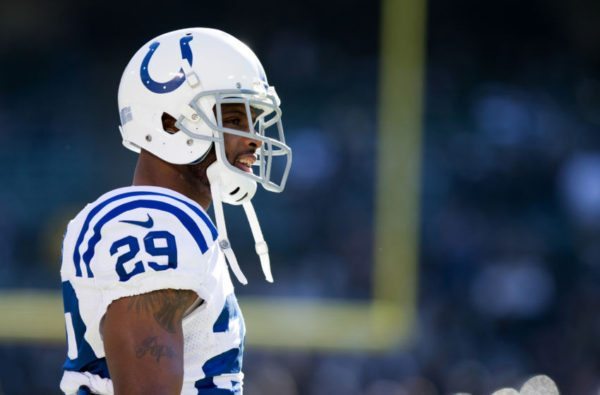 Top Free Agents: Mike Adams (S), Darius Butler (CB), Jack Doyle (TE)
Team needs: OL, Edge, LB
Without the play of Andrew Luck, the Indianapolis Colts would not have won eight games last season. Don't we find ourselves saying this year after year? Why can't this front office get him viable help? Pro Football Focus rated him the third best quarterback in the 2016 NFL season. Luck managed to play that well last season behind a bottom-tier offensive line. Indianapolis also finished 23rd in rushing in 2016 with 1,628 yards. You hear it over and over again that teams should build from the ball to the sidelines. But for some reason or another, teams continue to ignore this advice. Since drafting Andrew luck, the Colts have built from the sidelines in. As an organization, they seem to agree that they need changes as they added a new general manager this offseason in Chris Ballard. With the draft class lacking depth at the offensive line position, look for the Colts to sign a guard or two in free agency. This allows the Colts to pursue an edge rusher in the first round. Be aware of names such as Taco Charlton, Charles Harris, and Ryan Anderson. All three of these pass-rushers could help a unit that finished dead last in quarterback hurries a season ago. The Indianapolis Colts have nearly $61 MM in cap space this offseason.
Tennessee Titans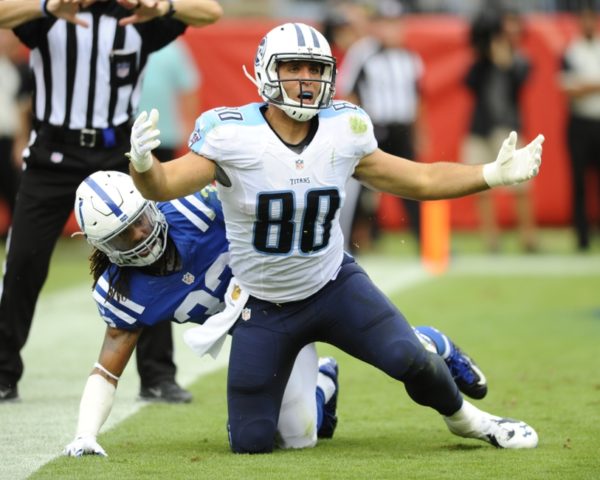 Top Free Agents: Karl Klug (DL), Anthony Fasano (TE), Kendall Wright (WR), Damion Stafford (S)
Team needs: CB, WR, S
Talk about a total turnaround. The Tennessee Titans saw a tremendous increase in their win total from a season ago (2015: 3-13, 2016: 8-8). Whatever Mike Mularkey (and upper management) have dumped in the cool-aid, the team seems to be drinking it. They have completely bought into the "bring your lunch pail to work", blue-collar, team-first mentality. Grinding on a daily business must be a Tennesse thing, right? Although the team is trending upward, they still have big time needs. Mainly a number one, playmaking receiver and the entire defensive backfield. Experts are mixed about which direction the Titans will go because of how early it is in the offseason, but look for them to pursue a corner in free-agency. A.J. Bouye will command more money than Jon Robinson will be willing to spend. I do, however, envision the Titans signing former Patriot Logan Ryan. Additionally, if Mike Williams kills the combine (I fully expect him to) and runs under a 4.5, then the Titans have a tough decision to make. From where I am sitting now, I see the Titans selecting Jamal Adams with the number five pick followed by a corner (Sidney Jones, Quincy Wilson, or Gareon Conley) at eighteen. Signing these defensive backs would (in one season) completely overhaul a weak unit. Tennessee gave up the 4th most passing yards per game last season at 269.2 yards. The main focus should be on rebuilding that entire secondary; their greatest need. The Tennessee Titans have $67.62 MM in cap space this offseason.
Houston Texans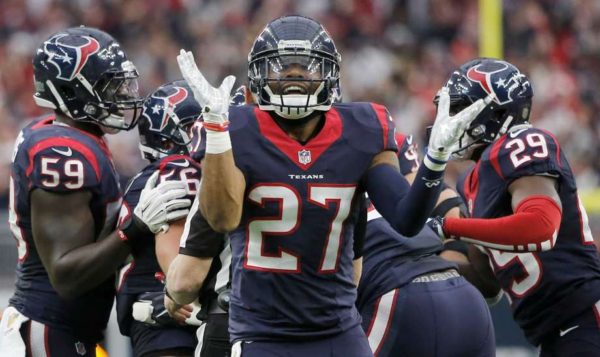 Top Free Agents: A.J. Bouye (CB), Quintin Demps (S), John Simon (Edge), Oday Aboushi (OL)
Team needs: QB, WR, LB
In a league where quarterbacks are the cornerstone of Super Bowl winning teams, Houston seems to be going in the opposite direction. In 2016, they had one of the best defenses while also having the worst starting quarterback in the entire National Football League. The Texans need to wise up and sign a veteran quarterback to a 1-2 year deal because their window is closing. Tony Romo could help lift this team while the window remains open. Getting a veteran starter at the quarterback position will help the Texans take an additional step forward. Houston could lose some key defensive pieces this offseason to free agency. They only have $26.72 MM of cap space to work with. Unfortunately for them, A.J. Bouye alone may cost nearly half of that. The Texans need to look into restructuring some deals to open up free money this offseason. When it comes to the NFL draft, look for the Texans to pursue a cover linebacker on defense. Names that keep an eye out for are Zach Cunningham and Jarrad Davis. Both linebackers are excellent in space which is what the Texans are lacking. Although the Texans won the AFC South last season, look for the Colts and Titans to take considerable strides this offseason. Both will be formidable opponents for the divisonal title in 2017. The race should be close once again.