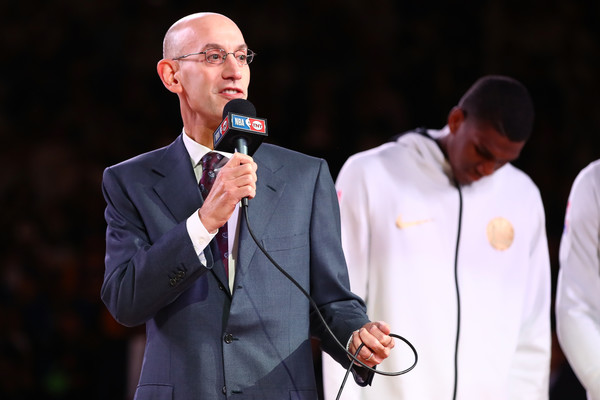 In 2005, the NBA instated a rule called "the one-and-done rule" that wouldn't allow future players to go into the NBA draft straight out of high school. Instead, these players were forced to either play one year of college basketball, be 19-years-old, or they could go overseas for a year before declaring for the draft. However, Adam Silver, said in an interview with Mike and Mike that with all of the recent events going on in the college basketball world, he sees some changes coming.
Adam Silver has said that the average of one-and-done players in the NBA draft has been about eight, however, last year alone, 10 of the first 11 draft picks were one-and-done players — the only player who wasn't was Frank Nkilitina. There were six others drafted in the first round as well. Terrance Ferguson, who most likely would have been a one-and-done player, played overseas for a year and was also drafted in the first round.
"It's become common knowledge that these so-called one-and-done players, maybe understandably, are almost entirely focused on where they are going to go in the draft lottery. Not to say they don't badly care about winning but … the stakes are so high in terms of the amount of money they can make over a long NBA career," said Silver.
Both Ben Simmons — who had a whole documentary about his time at LSU — and Markelle Fultz didn't go to the usual top programs in the country such as Kentucky, Kansas, or Duke, but instead went to schools that didn't even make the Big Dance. Michael Porter Jr. is following the same path as one of the top players coming into college, but decided to go to Missouri instead.
Towards the end of last season, Adam Silver said he was thinking about changes to the rule, so this isn't something new. It remains to be seen what Silver and the NBA decide to do, but changes could be on the horizon.