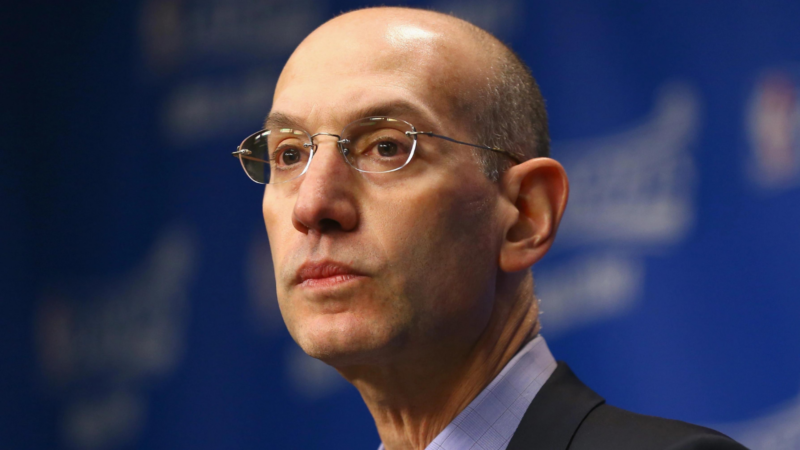 Earlier this week, Diamond Sports Group, the parent company of Bally Sports, opted not to pay $140 million in interest payments. As a result, many expect the company to file for bankruptcy protection in the near future.
In the long-term, the potential fall of Diamond Sports Group could spell trouble for the regional sports network model. In the short term, several prominent professional sports leagues are looking to see if their games will still air on Bally Sports networks across the nation. Most immediately, the NBA is expected to begin the last third of the regular season later this month. However, 16 of Diamond Sports Group's regional sports networks air NBA games.
Despite the financial trouble that Diamond Sports Group may be having financially, NBA Commissioner Adam Silver says that he is "not all that concerned" regarding the matter.
"Short term, I'm not all that concerned," Silver said during a press conference on Saturday.
"It largely affects the regular season for the NBA in terms of distributing, delivering those games directly to our consumers. And if they were to indeed, you know, file for bankruptcy, there won't be that much of the regular season left. For that period of time, we will have in place arrangements, if necessary, to continue to distribute those games to fans. So I think that's what's most important."
In the event that Bally Sports is unable to air games in certain areas, Silver indicated that there are several backup plans in place.
"I would say long term I'm not that concerned because there are many other ways, platforms, including local over-the-air television, streaming services, other methods, to bring those games linear and digitally directly to fans," Silver explained.
"In the mid-term, it's an issue we're going to have to work through."