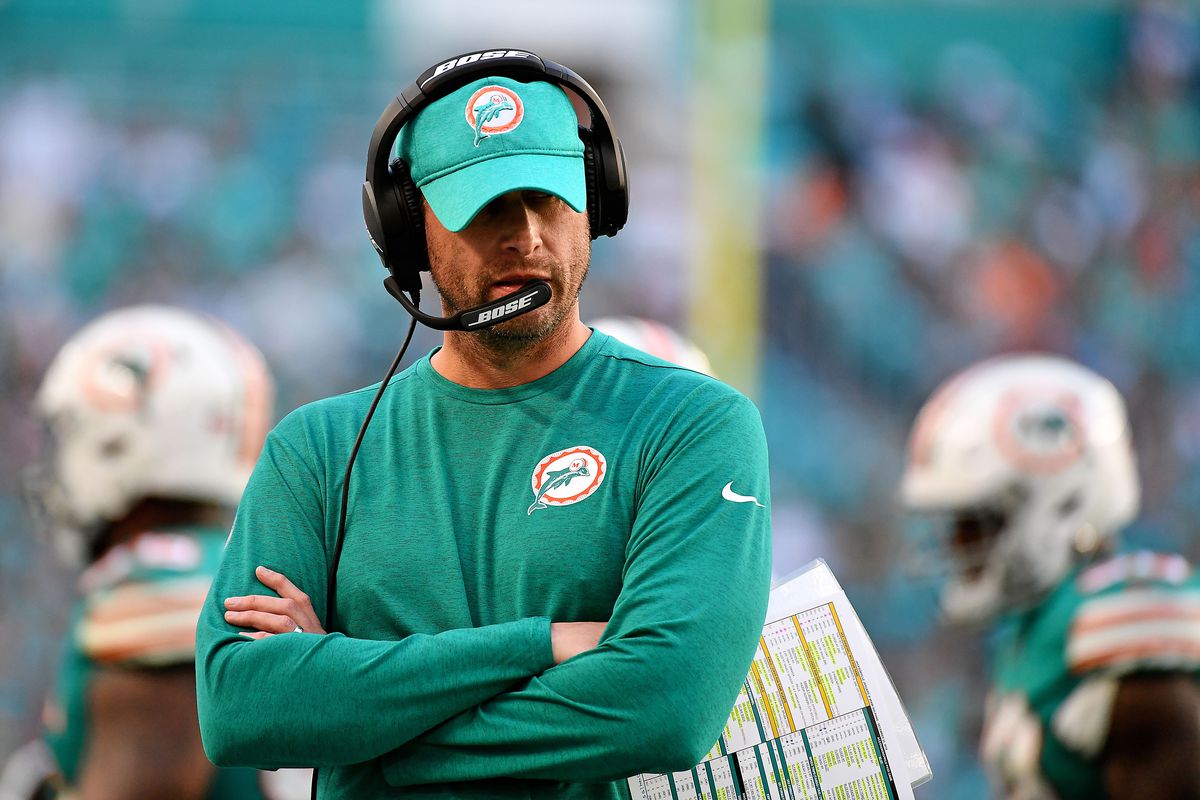 Despite a playoff appearance under his belt, Dolphins Head Coach Adam Gase is out in Miami after just three seasons.
The Miami Dolphins and team owner Stephen Ross made the announcement official this morning amid a slew of firings around the league. It was first reported by Ian Rapoport:
Source: The #Dolphins fired Adam Gase.

— Ian Rapoport (@RapSheet) December 31, 2018
Gase was able to speak with the team one more time following the announcement.
Gase came to the Dolphins in 2016 after spending 2015 as Offensive Coordinator in Chicago. In Gase's first season, the Dolphins went 10-6, reaching the playoffs as a Wild Card, before falling to Pittsburgh in the first round.
In year 2 of Gase, the Dolphins were without starting QB Ryan Tannehill, forcing the Dolphins to adapt their season approach, signing Jay Cutler to a one year deal. The end result wasn't pretty, leading to a 6-10 record.
2018 brought a chance for the Dolphins to return to playoff form with a healthy Tannehill, but a late-season collapse, highlighted by a three-game losing streak, left the Dolphins out of the playoffs and Gase out of a job.
Gase's coaching future still appears to be bright, however. Per a tweet via Adam Schefter, Gase is attracting attention from several other teams with head coaching vacancies:
Within three hours of being fired in Miami, Adam Gase already had heard from the majority of teams with an HC opening, per source. Gase is expected to start his HC interviews this week.

— Adam Schefter (@AdamSchefter) December 31, 2018
As for Miami, decisions will need to be made on the future of Ryan Tannehill, as well as finding the right head man to bring Miami back to the playoffs. Miami will have the thirteenth overall pick in the draft, leaving the Dolphins with a chance to perhaps take a new "QB of the future" if they so choose.
Additionally, Miami made some front office moves as well. General Manager Chris Grier will now be overseeing football operations. Executive VP of football operations Mike Tannenbaum will also have a new role within the organization.
Since 2000, the Dolphins have now gone through six coaches.