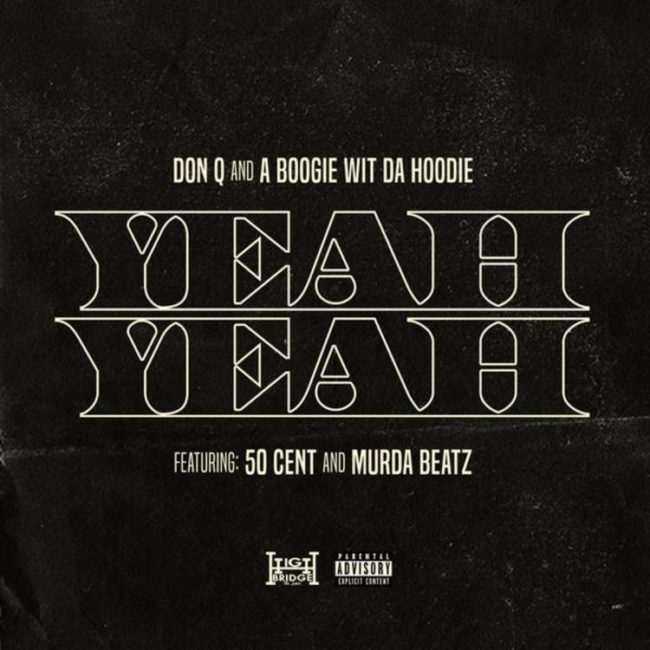 In 2017, Murda Beatz made his name known with a number of key placements on Drake's More Life, Meek Mill's Meekend Music, and Travis Scott's Huncho Jack. This year, the Canadian producer has taken his craft to another level. At the top of the year, the Ontario native produced Migos' "Motorsport", Nipsey Hussle's "Grindin' All My Life" and Cardi B's "I Do". Since then, he has taken things up to a new level with tracks like "FeFe" and "Nice For What". Tonight, the hit producer has decided to take his talents in a new direction.
Earlier today, A Boogie and Don Q produced their new Murda Beatz produced track and they have delivered a new song and video titled "Yeah, Yeah". Keeping in line with A Boogie's melodic vibes on The International Artist, "Yeah, Yeah" has a smooth vibe that lends nicely to both Don Q and 50 Cent's verses. 50 Cent raps, "If you want it you can get it to, have him hit at you, pull up on you with that blicky like yeah yeah."
Going forward, the three all have much left in store for the rest of 2018. A Boogie is set to deliver his sophomore album that Don Q will likely appear on. Meanwhile, 50 Cent has a collaboration with Tekashi 6ix9ine and Uncle Murda. Stream "Yeah, Yeah" above and keep an eye out for new music.