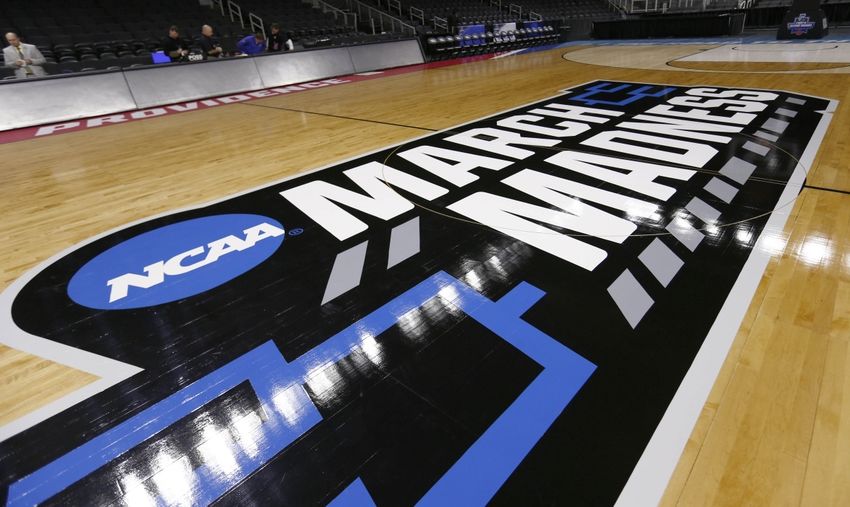 Another March Madness has descended upon us as we get ready to start another NCAA Tournament. This tournament never fails to disappoint us and this year should be no different. Last year it was all about the craziness the regular season brought us. This year the best of the best have seemed to really separate themselves.
The number one seeds this year are Duke, Virginia, North Carolina, and Gonzaga. The first time since 2009 when the old Big East had three one seeds in Louisville, Pittsburgh, and UConn. Duke is this year's number one overall seed and will be playing out in the East Regional.
As always the tournament gives us a number of interesting storyline matchups and this year is no different. In the first round, a Marquette versus Murray State gives us two of the best guards in the country in Ja Morant (Murray State) and Markus Howard (Marquette). Richard Pitino matching up with his dad Rick's old school Louisville in the first round is another. Not too mention a possible North Carolina versus Kansas in the Sweet 16 as Roy Williams coached Kansas for 15 years before taking over at North Carolina. Not too mention the game would take place in the Jayhawks backyard of Kansas City.
Should be another great tournament that gets kicked off Tuesday with the annual First Four games played in Dayton.
Here it is: The 2019 NCAA Tournament bracket. https://t.co/Ays71AWLJA pic.twitter.com/ntRW5i7uwJ

— Kyle Boone (@Kyle__Boone) March 17, 2019
NCAA Tournament
Round 1 Schedule
3/19/19 Tuesday
No. 16 Prairie View vs. No. 16 Farleigh Dickinson (6:40 EST/truTV)
No. 11 Temple vs. No. 11 Belmont (Following Prarie View vs. Farleigh Dickinson)
3/20/19 Wednesday
No. 16 NC Central vs. No. 16 North Dakota State (6:40 EST/truTV)
No. 11 St. John's vs. No. 11 Arizona State (Following NC Central vs. North Dakota State)
3/21/19 Thursday
No. 7 Louisville vs. No. 10 Minnesota (12:15 EST/CBS)
No. 3 LSU vs. No. 14 Yale (12:40 EST/truTV)
No. 5 Auburn vs. No. 12 New Mexico State (1:30 EST/TNT)
No. 4 Florida State vs. No. 13 Vermont (2:00 EST/TBS)
No. 2 Michigan State vs. No. 15 Bradley (Following Lousiville vs. Minnesota)
No. 6 Maryland vs. No. 11 Temple/Belmont (Following LSU vs. Yale)
No. 4 Kansas vs. No. 13 Northeastern (Following Auburn vs. New Mexico State)
No. 5 Marquette vs. No. 12 Murray State (Following Florida State vs. Vermont)
No.7 Nevada vs. No. 10 Florida (6:50 EST/TNT)
No. 2 Kentucky vs. No. 15 Abilene Christian (7:10 EST/CBS)
No. 6 Villanova vs. No. 11 Saint Mary's (7:20 EST/TBS)
No. 1 Gonzaga vs. No. 16 Prairie View/Farleigh Dickinson (7:27 EST/truTV)
No.2 Michigan vs. No. 15 Montana (Following Nevada vs. Florida)
No. 7 Wofford vs. No. 10 Seton Hall (Following Kentucky vs. Abilene Christian)
No. 3 Purdue vs. No. 14 Old Dominion (Following Villanova vs. Saint Mary's)
No. 8 Syracuse vs. No. 9 Baylor (Following Gonzaga vs. Prarie View/Farleigh Dickinson)
3/22/19 Friday
No. 7 Cincinnati vs. No. 10 Iowa (12:15 EST/CBS)
No. 8 Ole Miss vs. No. 9 Oklahoma (12:40 EST/truTV)
No. 3 Texas Tech vs. No. 14 Northern Kentucky (1:30 EST/TNT)
No. 4 Kansas State vs. No. 13 UC Irvine (2:00 EST/TBS)
No. 2 Tennessee vs. No. 15 Colgate (Following Cincinnati vs. Iowa)
No. 1 Virginia vs. No. 16 Gardner-Webb (Following Ole Miss vs. Oklahoma)
No. 6 Buffalo vs. No. 11 Arizona State/St. John's (Following Texas Tech vs. Northern Kentucky)
No. 5 Wisconsin vs. No. 12 Oregon (Following Kansas State vs. UC Irvine)
No. 8 Utah State vs. No. 9 Washington (6:50 EST/TNT)
No. 1 Duke vs. No. 16 NC Central/North Dakota State (7:10 EST/CBS)
No. 3 Houston vs. No. 14 Georgia State (7:20 EST/TBS)
No. 5 Mississippi State vs. No. 12 Liberty (7:27 EST/ truTV)
No. 1 North Carolina vs. No. 16 Iona (Following Utah State vs. Washington)
No. 8 VCU vs. No. 9 UCF (Following Duke vs. NC Central/North Dakota State)
No. 6 Iowa State vs. No. 11 Ohio State (Following Houston vs. Georgia State)
No. 4 Virginia Tech vs. No. 13 Saint Louis (Following Mississippi State vs. Liberty)