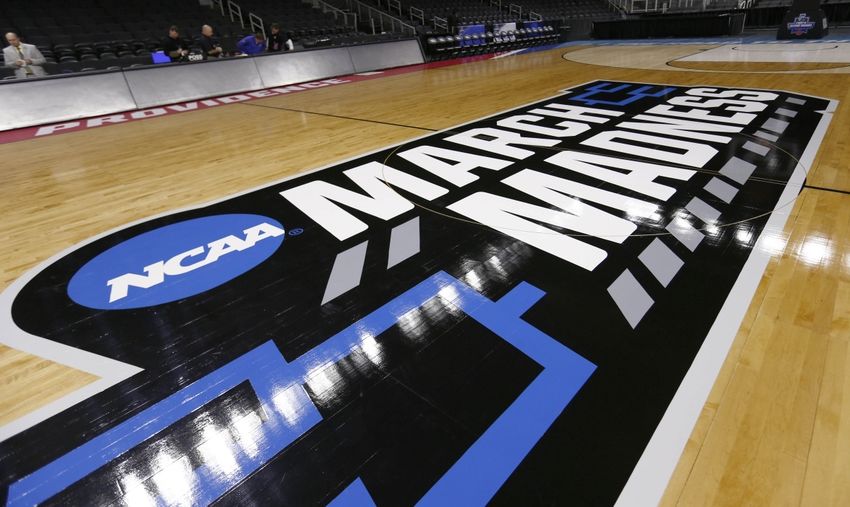 With the new selection show format, we found out the 68 teams that will be in the tournament before finding out matchups. No suspense for the teams on the bubble like in past years. With the at-large teams being named alphabetically teams like Baylor knew they missed the tournament in the first 7 minutes. Other bubble teams like Oklahoma and Notre Dame had to wait two minutes longer to find out their respective fates.
The one seeds really had no drama as it was expected Virginia, Villanova, Kansas, and Xavier would take those home. Virginia as the number one overall seed will play in the South, while Villanova will be in the east. The number three and four seeds Kansas and Xavier respectfully will play in Midwest and West.
Some great potential matchups in the second round could be fun like Arizona and Kentucky and Wichita State versus West Virginia in potential 4/5 matchups if no upsets occur.
With the unpredictable nature, this season has brought us, we may be set up for one the wildest NCAA Tournament in recent memory.
Here's your official 2018 NCAA Tournament Bracket. pic.twitter.com/dSiLrzyNYc

— CBS Sports (@CBSSports) March 11, 2018
2018 NCAA Tournament
Round 1 Schedule
3/13/18 Tuesday
No. 16 LIU Brooklyn vs. No. 16 Radford
(6:40 EST/truTV)
No. 11 St. Bonaventure vs. No. 11 UCLA
(Following LIU Brooklyn-Radford/truTV)
3/14/18 Wednesday
No. 16 North Carolina Central vs. No. 16 Texas Southern
(6:40 EST/truTV)
No. 11 Arizona State vs. No. 11 Syracuse
(Following North Carolina Central-Texas Southern/truTV)
3/15/18 Thursday
No. 7 Rhode Island vs. No. 10 Oklahoma (12:15 PM EST/CBS)
No. 3 Tennessee vs. No. 14 Wright State (12:40 PM EST/truTV)
No. 4 Gonzaga vs. No. 13 UNC Greensboro (1:30 PM EST/TNT)
No. 1 Kansas vs. No. 16 Penn (2:00 PM EST/TBS)
No. 2 Duke vs. No. 15 Iona (Following Rhode Island-Oklahoma/CBS)
No. 6 Miami vs. No. 11 Loyola-Chicago (Following Tennessee-Wright State/truTV)
No. 5 Ohio State vs. No. 12 South Dakota State (Following Gonzaga-UNC Greensboro/TNT)
No. 8 Seton Hall vs. No. 9 North Carolina State (Following Kansas-Penn/TBS)
No. 1 Villanova vs. No. 16 LIU Brooklyn/Radford (6:50 PM EST/TNT)
No. 5 Kentucky vs. No. 12 Davidson (7:10 PM EST/CBS)
No. 6 Houston vs. No. 11 San Diego State (7:20 PM EST/TBS)
No. 3 Texas Tech vs. No. 14 Stephen F. Austin (7:27 PM EST/truTV)
No. 8 Virginia Tech vs. No. 9 Alabama (Following Villanova-TBD/TNT)
No. 4 Arizona vs. No. 13 Buffalo (Following Kentucky-Davidson/CBS)
No. 3 Michigan vs. No. 14 Montana (Following Houston-San Diego State/TBS)
No. 6 Florida vs. No. 11 St. Bonaventure/UCLA (Following Texas Tech-Stephen F. Austin/truTV)
3/16/18 Friday
No. 10 Providence vs. No. 7 Texas A&M (12:15 PM EST/CBS)
No. 2 Purdue vs. No. 15 Cal State Fullerton (12:40 PM EST/truTV)
No. 4 Wichita State vs. No. 13 Marshall (1:30 PM EST/TNT)
No. 2 Cincinnati vs. No. 15 Georgia State (2:00 PM EST/TBS)
No. 2 North Carolina vs. No. 15 Lipscomb (Following Providence-Texas A&M/CBS)
No. 7 Arkansas vs. No. 10 Butler (Following Purdue-Cal State Fullerton/truTV)
No. 5 West Virginia vs. No. 12 Murray State (Following Wichita State-Marshall/TNT)
No. 7 Nevada vs. No. 10 Texas (Following Cincinnati-Georgia State/TBS)
No. 8 Creighton vs. No. 9 Kansas State (6:50 PM EST/TNT)
No. 3 Michigan State vs. No. 14 Bucknell (7:10 PM EST/CBS)
No. 1 Xavier vs. No. 16 North Carolina Central/Texas Southern (7:20 PM EST/TBS)
No. 4 Auburn vs. College of Charleston (7:27 PM EST/truTV)
No. 1 Virginia vs. No. 16 UMBC (Following Creighton-Kansas State/TNT)
No. 6 TCU vs. No. 11 Arizona State/Syracuse (Following Michigan State-Bucknell/CBS)
No. 8 Missouri vs No. 9 Florida State (Following Xavier-TBD/TBS)
No. 5 Clemson vs. No. 12 New Mexico State (Following Auburn-College of Charleston/truTV)