Trade season arrives cyclically and rapidly, for many teams it shows exactly which way they are directing their franchise. Each move is a microcosm of the team's macro view of their franchise and almost every franchise is going one of four ways:
To Win, to Shuffle, to Tank, or to Starchase
The main and most exciting direction teams go during trade season is directly into winning. They make all their moves based on simply getting better right now. The next is to shuffle what they have, this does not mean necessarily in a winning direction but simply adjusting what they have as what they have has grown stale.
Starchasing is another fan favorite and one that sometimes coincides with winning right now but will not actually produce winning right now. The last and most common is to tank. This includes releasing stars, dumping salaries, garnering draft picks, or simply being intentionally worse to improve the chances of being intentionally good in the future.
This year, all the same trades were made, just by a different rotation of teams.
The Houston Rockets are acquiring guard Iman Shumpert in a three-way deal with the Cleveland Cavaliers and Sacramento Kings. The Rockets will send guard Brandon Knight, forward Marquese Chrissand a 2019 lottery protected first-round pick to the Cavaliers. The Cavaliers will send guard Alec Burks to the Kings and guards Nik Stauskas and Wade Baldwin to the Rockets.
Rockets: Win
Kings: Win
Cavaliers: Tank
The Rockets bench and players not named James Harden has been a point of contention this season. With Marquese Chriss and Brandon Knight delivering less than nothing, it makes sense to move them for a superior player. It is much like the Rockets to try to win now, especially with Harden averaging Michael Jordan/Wilt Chamberlain numbers. Shumpert is shooting nearly 40% on catch and shoots and has a small career revitalization in Sacramento. I would not expect him to be better than guys like Eric Gordon, Austin Rivers, or Danuel House but it could be a great depth increaser for a team needing more options.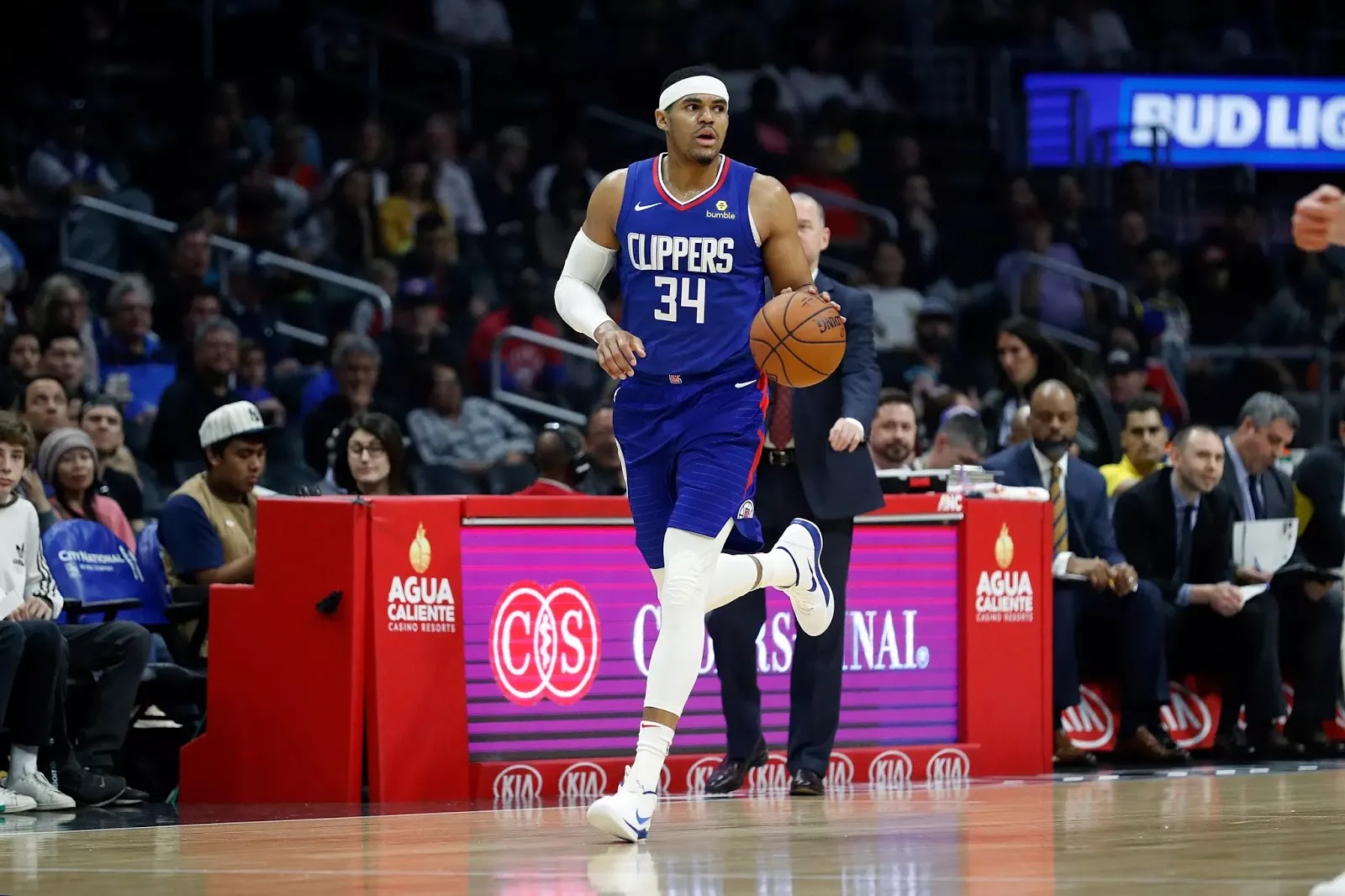 The Los Angeles Clippers traded Tobias Harris with Boban Marjanovic and Mike Scott to the Philadelphia 76ers for Wilson Chandler, Mike Muscala, Landry Shamet, a protected 2020 Philadelphia first-round pick, a 2021 first-round pick from the Miami Heat via the Sixers and two future second picks, both from the Detroit Pistons via the 76ers
Clippers: Starchase
Sixers: Win
The Clippers are undergoing a unique kind of rebuild, similar but not identical to what Daryl Morey did in Houston: Stay competent but never be too good and always get a ton of assets when possible. This whole theory of team building has been mostly successful in Houston where they have managed to grab stars and stay in the playoffs for most of the last two decades.
That is all that is important to the Clippers, getting a star. Each asset they collect as they switch "not quite All-Stars" for picks illustrates this philosophy. This is not the only trade that revealed this either. Their acquisition of Ivica Zubac from the Los Angeles Lakers for Mike Muscala awards them three high-quality prospects all 21 years old or younger. More than this, they have likely gained three first round picks as they get their own back if they land in the lottery which they likely will.
The Clippers are setting themselves up beautifully to remain decent while retaining assets that may all be worth a lot if a star happens to become available for them to trade for.
The Sixers, however. were and are in a much different place. They tanked hard to grab the stars they have now but now they see a window to be great. A lineup of Ben Simmons, JJ Redick, Jimmy Butler, Tobias Harris, and Joel Embiid is pretty terrifying because it contains almost everything a championship team needs.
Ballhandlers: Ben Simmons, Jimmy Butler, and Tobias Harris can all split time handling the ball while each player has wildly different skillsets

Shooting: JJ Redick and Tobias Harris are a couple of the best shooters in the league. Harris is sitting around 50/43/88 shooting while Redick is taking eight threes per game at almost a 39% efficiency

Defense: Simmons, Butler, and Embiid are all stellar and vastly different defenders. Simmons is a roaming LeBron type that completely destroys possessions and hunts opposing players down in fast breaks. Butler is a one on one guard dog that can always be placed on the opposing team's best player. Embiid is a rim protecting, shot blocking center circa the '90s who has some success guarding the perimeter.
This team would be shoe-ins during almost any season if not for the Warriors and rapidly improving Eastern Conference.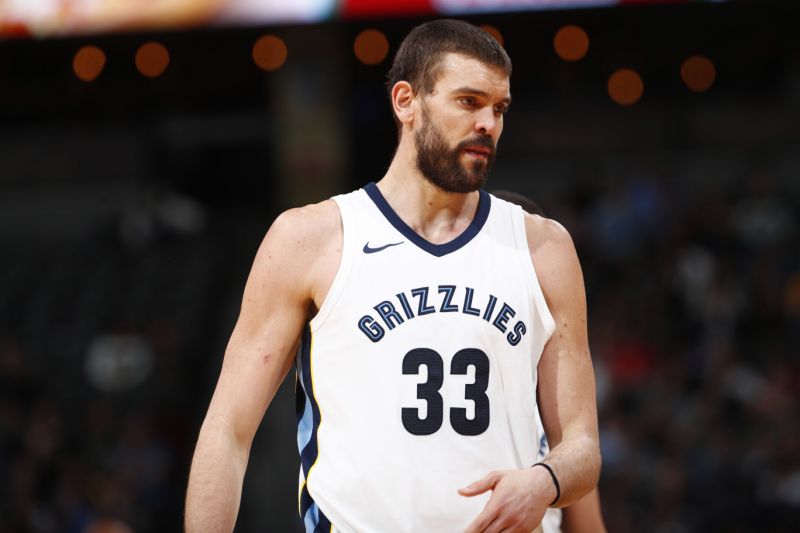 The Grizzlies are trading Marc Gasol to Toronto for Jonas Valanciunas, Delon Wright, C.J. Miles, and a 2024 second-round pick
Grizzlies: Switch
Toronto: Win
Toronto is one of those teams that has looked at its roster and seen Finals aspirations. With uncertainty surrounding what this team may look like next season, the Raptors went all in and got an upgrade at a position that was already solid. In fact, they just about got a better model.
Marc Gasol can do everything that Valanciunas can do and more all while being a vastly better passer. Gasol's AST% is actually nearly three times better than Valanciunas. The question is, where will Gasol play? Ibaka has been shooting the lights out since he decided he was going to start taking far fewer threes and is having one of, if not the best, seasons of his career. His shooting numbers in front of the three-point line would indicate he is one of the best shooters in the entire league!
Feet

0-3 feet
3-10 feet
10-16 feet
16 feet-3p

77.4%

51.9%

48.9%

54%
Gasol, as great as he is, may be better suited for tearing apart second units in the post and increasing ball movement with Kyle Lowry off the floor as replacing the shooting Ibaka has proved from the center position will be almost an impossible task.
New York Knicks traded Kristaps Porzingis with Trey Burke, Tim Hardaway Jr. and Courtney Lee to the Dallas Mavericks for DeAndre Jordan, Wesley Matthews, Dennis Smith Jr., a 2021 1st round draft pick and a 2023 1st round draft pick. (Top-10 protected)
Knicks: Starchase
Mavericks: Starchase
The Mavericks are not usually big free agent grabbers and they certainly don't like to be bad for long. There are plenty of risks in directing your team in this direction but grabbing Kristaps Porzingis may be worth the risk. When healthy, he is an elite shooter and certified star who pairs with Luka Doncic perfectly. The problem is, he is often injured and often injured player over 7 feet rarely stop being often injured. This makes the two first round picks they gave up crucial and dangerous.
For the Knicks, this move has a similar yet opposite risk. If Porzingis becomes a star, the two first round picks they got could be worth very little. If they do not nab a star with their wide open cap space, the move could have been made in vain. This is actually a surprisingly risky move for two teams going after the same thing in completely different ways.
The Sacramento Kings sent second-year forward Justin Jackson and veteran forward/center Zach Randolph to the Dallas Mavericks for Harrison Barnes.
Kings: Win
Mavericks: Starchase
The Kings are circling their best season in a decade. In fact, they are just 5 games away from winning the most games in a decade. With the Clippers deciding to stay in the lottery, the Lakers floundering for answers in the form of Mike Muscala and Reggie Bullock and them being just 1.5 games out of the playoffs, they took a chance.
Harrison Barnes is not their star even though he will be paid like it. He is a wing player they believe they needed and likely their third or fourth best option who diversifies their team in the form of occasional post-ups and improves their team in the form of spot-up shooting.
The Kings are really fun, young, and full of talent. Willey Cauley-Stein is solid, Harry Giles and Marvin Bagley are improving seemingly every game, D'Aaron Fox, Buddy Hield, and Bogdon Bogdonavich is one of the most exciting backcourts in the NBA and now Harrison Barnes can seamlessly fall into this mix at just 26 years old.
This team has the talent to make the playoffs and they will push hard for it.
The Milwaukee Bucks have acquired Nikola Mirotic from the New Orleans Pelicans in exchange for Jason Smith, Stanley Johnson and four second-round picks, sources told ESPN's Zach Lowe and Adrian Wojnarowski on Thursday.
Bucks: Win
Pelicans: Tank
The Bucks are the best team in the NBA and dominating nearly every team in their path. They have the fourth best offense in the league and the best defense, they have a ludicrous +12 net rating with Giannis Antetokounmpo on the court, they have shooting from nearly every position and just got the best three-point shooting power forward in basketball.
He is a chucker from deep who can light on fire much like Brook Lopez and give you 7 threes in a random playoff game. He is also an above averge rebounder and a quick shooter. He won't improve their defense much as his lateral movement is subpar but he opens the floor even wider for Antetokounmpo and makes the Bucks an even more impossible team to guard.
Every other team in the league should be terrified because this is quite possibly the Bucks season and they just made their team that much better.