The LSU Tigers came into last season with expectations of taking the next step under coach Will Wade. They were ranked in the top 25 preseason rankings for the first time in years because of the top five recruiting class the school brought in.
The school also went through major distractions down the stretch when Will Wade was indefinitely suspended. Wade was heard reportedly on a wiretap talking about an offer he made to a high school recruit. It caused an absolute circus just as the team was heading into March, the most important part of the season.
The distractions seem to be behind LSU for now. Although it wouldn't be a shock to see them receive one of the multiple notices of allegations being sent out to several schools. The Tigers are bringing back some talent from last year's squad but lost two of their best players in Tremont Waters and Naz Reid. Making the tournament shouldn't be a problem, but a top-three seed and return to the Sweet 16 will be hard to repeat.
Key Returners
Javonte Smart-PG
Skylar Mays-Wing
Emmitt Williams-Big
The LSU Tigers return three of their top six scorers from last year in Smart, Mays, and Williams. Smart and Mays returning in the backcourt will be huge for a team losing their point guard and leading scorer from last year. Smart showed off his ability on and off-ball last year splitting ball-handling duties with Tremont Waters. In a couple of the games Waters missed, Smart performed well including a 29 point performance.
Mays returns as the team's best shooter although his percentage last year didn't quite reflect it. The percentage needs to rise from the lowly 31% on five attempts game from last year but even with that still managed to be second in scoring at 13 points a game last year. Williams was a highly rated recruit that showed promise in a smaller role last year. He played behind a couple of other bigs but will have the chance to team with a five-star freshman in Trendon Watford in LSU's frontcourt this season.
Key Losses
Replacing an All-SEC First Team point guard won't be easy, neither will be replacing the talent that is Naz Reid. Waters was the engine that made the LSU Tigers go last year. Naz Reid was his sidekick as a stretch big man that created matchup problems for teams. Waters from day one was a star for LSU and was great for coach Will Wade in the two years he was on campus. Meanwhile, Reid was a five-star recruit who immediately came in and was at times LSU's best player. Neither player was drafted in the first round, with Waters being a late second-rounder. With the loss of these two, it's more than expected for LSU to take a step back, even with some of the players the Tigers brought in.
Key Newcomers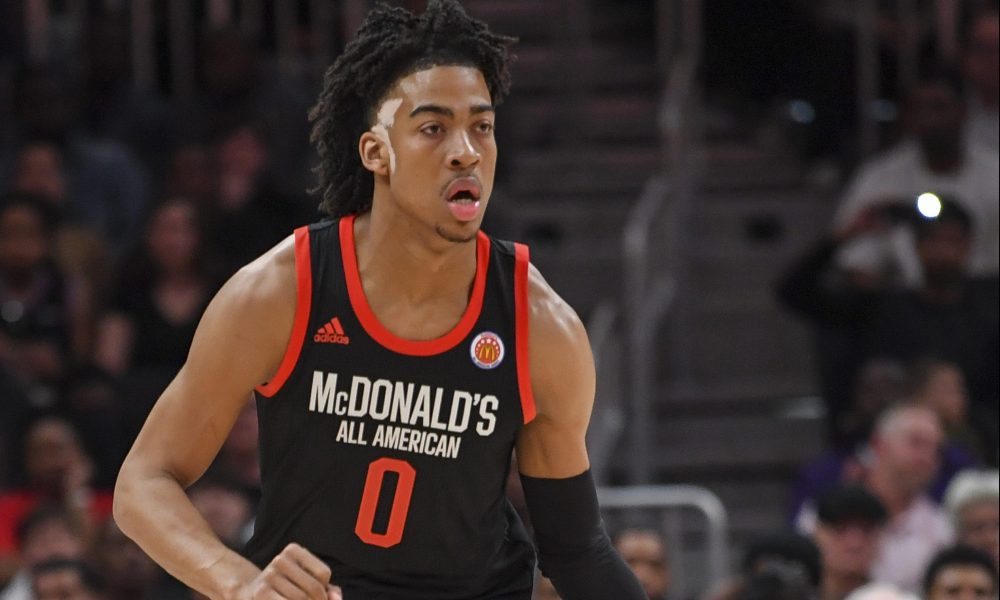 Trendon Watford
James Bishop
Charles Manning
Deshawn Thomas
Watford is a top 20 recruit with extreme length for his size and a great feel on the offensive end. Not an elite athlete which is fairly rare for a prospect rated as highly as him but his feel on the offensive end more than makes up for it. Bishop is a guard rated just slightly outside the top 150 who may not have a big role this year but will be someone to monitor later on down the road. He's most likely to be a bit player this year.
The final two players coming in for LSU were teammates in junior college. Both Charles Manning and Deshawn Thomas played at Florida SouthWestern State College. The pair will help with depth for a team that lacked it last year. Junior college players don't always translate will immediately so it will be an interesting follow to see how quickly these two adapt.
Projected Starting Lineup
Javonte Smart
Skylar Mays
Marlon Taylor
Emmitt Williams
Trendon Watford
Season Outlook
Will Wade is entering his third season at LSU and is coming off an SEC regular-season title. Wade has done an outstanding job at LSU, getting a top-five recruiting class for his second season. He has a team this year that figures to finish in the top four again in the SEC. The conference won't be as strong as last season, as Tennessee and Auburn both figure to be less potent squads.
The team was mediocre defensively last year, although they lose two guys who weren't particularly great defenders in Reid and Waters. Waters was small and was quick enough to get in passing lanes but could be picked on at times. Reid wasn't always interested at the defensive end. This year, losing those two great offensive players should force the team to improve on the other end. Offensively, LSU was prolific but figures to take a step back there without the playmaking of a guy like Waters.
The combination of a few things- such as a slightly weaker top of the SEC- but also losing two top playmakers should make for a solid yet unspectacular season for LSU. With the possibility of problems arising for the school and its coach, LSU could be in for a very interesting year. It would be surprising, at this point, if Wade and the school were not in headlines throughout the campaign.
Record Prediction: 22-9 (12-6)
Although the top of the SEC isn't as strong as last year, the conference as a whole should be solid in the middle. The Tigers went 16-2 in the conference, but expect that number to drop closer to the 11-13 win range this year. The squad has a number of tough road games in conference this year. They also face a nonconference schedule with a number of toss-up games including Utah State early in the year. A few non-con losses are to be expected, although outside of two or three games most of the opponents aren't very intimidating. Will Wade should have his LSU Tigers in the tournament no problem, although receiving another three seed is unlikely.