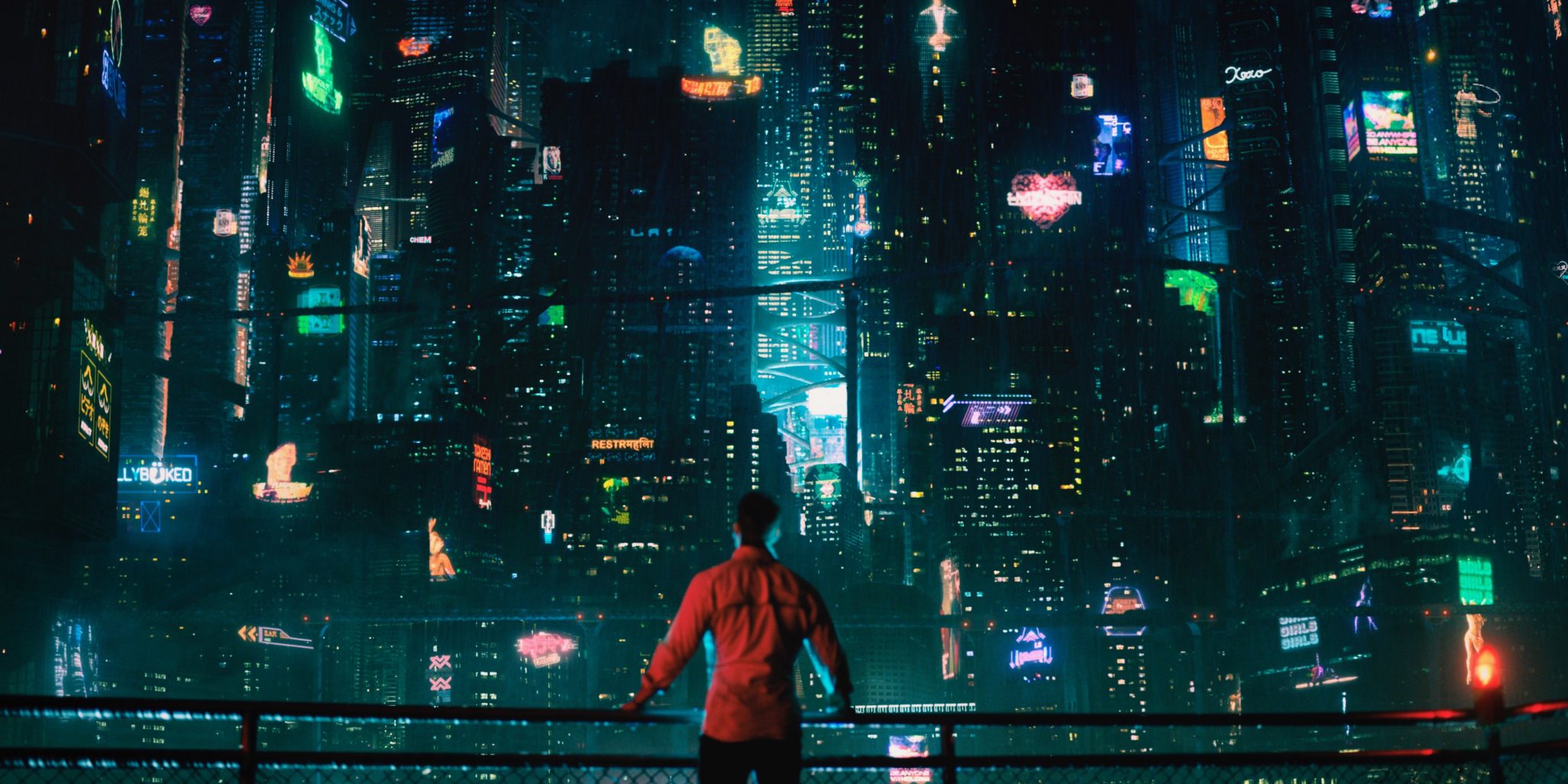 The month of February is just around the corner and for some people that may mean that they have to prepare for Valentine's Day. To get presents and share that day with their significant other. But for the rest of us, who might not have a significant other… we'll be stuffing our face in expired Christmas chocolate and ice cream while watching -re-runs. That is exactly why I believe that all TV-streaming services make their movie and TV show releases 'extra juicy' in February. So if you're in need of some comforting television, look no further ! We've got all the new releases that you can expect from Netflix in February.
The Netflix Originals
Altered Carbon (Season 1)

In the future, human minds are digitized and downloaded from body to body. Last night, the wealthiest man on Earth, Laurens Bancroft (James Purefoy) was murdered. To investigate his death, he brings back ex-Envoy soldier Takeshi Kovacs (Joel Kinnaman / Will Yun Lee) and in exchange, Bancroft offers Kovacs the chance to live again. The series debuts exclusively on Netflix February 2nd, 2018.
Everything Sucks (Season 1)

Remember when your clothes and your backpack were your Facebook wall? Welcome to freshman year 1996. This kind of reminds me of childhood, even though I was born a year before, this is making me feel really old, thanks Netflix. Everything Sucks! premieres February 16, 2018.
Seven Seconds (Season 1)

In a society fraught with racial tension, sensational headlines, and an audience who would rather be entertained than informed, seven seconds can mean life or death. The new Netflix original series SEVEN SECONDS gives viewers a glimpse into the human stories behind the headlines. This thriller will be released on February 23rd.
Coach Snoop

"Coach Snoop" follows the legendary rapper outside the studio and on the field, as he coaches a team of teenagers in the Snoop Youth Football League. The eight-episode season offers an intimate look at Snoop and the players as they chase a championship and deal with adversity off the field. "Coach Snoop" launches globally on Netflix February 2, 2018.
Netflix Original Movie Of The Month
On Body And Soul
Perhaps the only 'love story' coming to Netflix this month. 'On Body And Soul' is a Hungarian film set in Budapest and offers something which is considered to be an Oscar Nominee. It's been sweeping the awards and will most likely receive a nod for Best Foreign Film in the Oscars. If that's up your alley (or if you want to impress your date) this US-only movie will be available on Netflix in February
The Full List
Avail. 2/1/18
3000 Miles to Graceland
42 Grams
Aeon Flux
American Pie
American Pie 2
American Pie Presents: Band Camp
American Pie Presents: The Book of Love
American Pie Presents: The Naked Mile
Ella Enchanted
Extract
GoodFellas
How the Beatles Changed the World
John Mellencamp: Plain Spoken
Kill Bill: Vol. 1
Kill Bill: Vol. 2
Lara Croft: Tomb Raider
Liberated: The New Sexual Revolution
Lovesick
Meet the Fockers
Meet the Parents
Men in Black
National Parks Adventure
Ocean's Eleven
Ocean's Thirteen
Ocean's Twelve
Paint It Black
Scream 3
The Hurt Locker
Walk Hard: The Dewey Cox Story
Z Nation: Season 4
Avail. 2/2/18
Altered Carbon: Season 1– ORIGINAL
Cabin Fever
Coach Snoop: Season 1– ORIGINAL
Kavin Jay: Everybody Calm Down!– ORIGINAL
Luna Petunia: Return to Amazia: Season 1– ORIGINAL
On Body and Soul– ORIGINAL
Avail. 2/6/18
Fred Armisen: Standup For Drummers– ORIGINAL
Valor: Season 1
Avail. 2/7/18
Imposters: Season 1
Queer Eye: Season 1– ORIGINAL
Avail. 2/8/18
6 Days
The Emoji Movie
Avail. 2/9/18
Fate/Apocrypha: Part 2– ORIGINAL
My Next Guest Needs No Introduction With David Letterman: George Clooney– ORIGINAL
Seeing Allred– ORIGINAL
The Ritual– ORIGINAL
The Trader (Sovdagari)– ORIGINAL
When We First Met– ORIGINAL
Avail. 2/14/18
Greenhouse Academy: Season 2– ORIGINAL
Love Per Square Foot–ORIGINAL
Avail. 2/15/18
Deep Undercover Collection: Collection 2
Re:Mind: Season 1– ORIGINAL
Avail. 2/16/18
DreamWorks Dragons: Race to the Edge: Season 6– ORIGINAL
Evan Almighty
Everything Sucks!: Season 1– ORIGINAL
Irreplaceable You– ORIGINAL
First Team: Juventus: Season 1– ORIGINAL
Avail. 2/17/18
Blood Money
Avail. 2/18/18
The Joel McHale Show with Joel McHale– ORIGINAL
Avail. 2/19/18
Dismissed
FullMetal Alchemist– ORIGINAL
Avail. 2/20/18
Bates Motel: Season 5
The Frankenstein Chronicles: Season 1 and Season 2– ORIGINAL
Avail. 2/21/18
Forgotten–ORIGINAL
Lincoln
The Bachelors
Avail. 2/22/18
Atomic Puppet: Season 1
Avail. 2/23/18
Marseille: Season 2–ORIGINAL
Mute– ORIGINAL
Seven Seconds: Season 1– ORIGINAL
Ugly Delicious: Season 1– ORIGINAL
Avail. 2/24/18
Jeepers Creepers 3
Avail. 2/26/18
El Vato: Season 2
Heyday of the Insensitive Bastards
People You May Know
Sin Senos sí Hay Paraíso: Season 2
Winnie
Avail. 2/27/18
Derren Brown: The Push– ORIGINAL
Marlon Wayans: Woke-ish– ORIGINAL