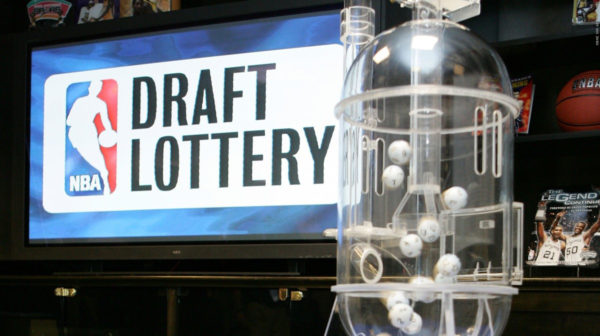 The 2018 NBA Draft Lottery has come and gone, and will notably be the first draft since 2015 where the Philadelphia 76ers, Los Angeles Lakers, and Boston Celtics don't each own a top-three pick.
Outside of the Brooklyn Nets, whose pick was acquired by the Cleveland Cavaliers via the Boston Celtics from the Paul Pierce and Kevin Garnett trade of 2013, the Detroit Pistons, who sent their first-round pick to the Los Angeles Clippers (unless the pick landed in the top-four) in the Blake Griffin trade in February, and the Los Angeles Lakers, who surrendered their pick to Philadelphia, every lottery team owns their own first round pick.
There were two big moves in this year's lottery, with the Atlanta Hawks earning the third overall pick after having the fourth-best odds and the Sacramento Kings, who made a big leap into the second overall pick after only having the seventh-worst record in the NBA this past season. Unsurprisingly, the Phoenix Suns own the number one overall pick for the first time in franchise history after finishing with the league's worst record.
Arizona's DeAndre Ayton looks to be the top prospect in the draft thus far and seems to be a clear choice at number one for the Suns, who have a hole at center and already have the young wing duo of Devin Booker and Josh Jackson. However, Phoenix will likely take a look at Luka Doncic and Marvin Bagley, who also could be enticing options for Phoenix.
2018 NBA Draft Lottery Order

14. Denver Nuggets
13. Los Angeles Clippers
12. Los Angeles Clippers (via DET)
11. Charlotte Hornets
10. Philadelphia 76ers (via LAL)
9. New York Knicks
8. Cleveland Cavaliers (via BKN)
7. Chicago Bulls
6. Orlando Magic
5. Dallas Mavericks
4. Memphis Grizzlies
3. Atlanta Hawks
2. Sacramento Kings
1. Phoenix Suns