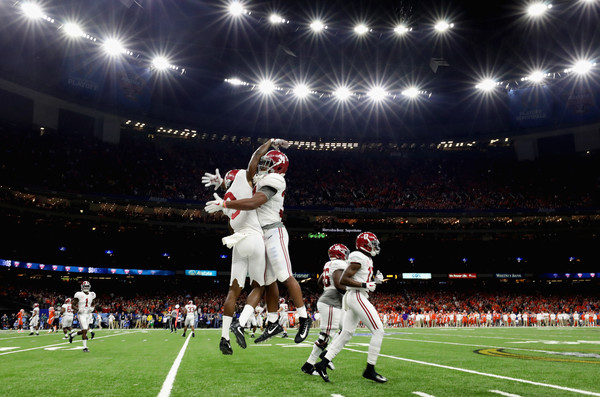 The 2018 College Football Playoff National Championship Preview
The finale of college football is finally here. The 2018 College Football Playoff National Championship game has a somewhat crazy aspect of it. That being two SEC teams in the National Championship game. Yes, somehow, some way, two SEC teams are going face-to-face on the biggest stage in college football. Now, this is definitely weird considering the Playoff was made to prevent this from happening.
Let's not get too worked up over this travesty. Again, this College Football Playoff system was made to prevent this same-conference national title game. However, it looks like the SEC destroys that, too. This season, the Alabama Crimson Tide face off against the Georgia Bulldogs in what should be a total bloodbath and hard-fought game all around. The 2018 College Football Playoff Championship should be a good one.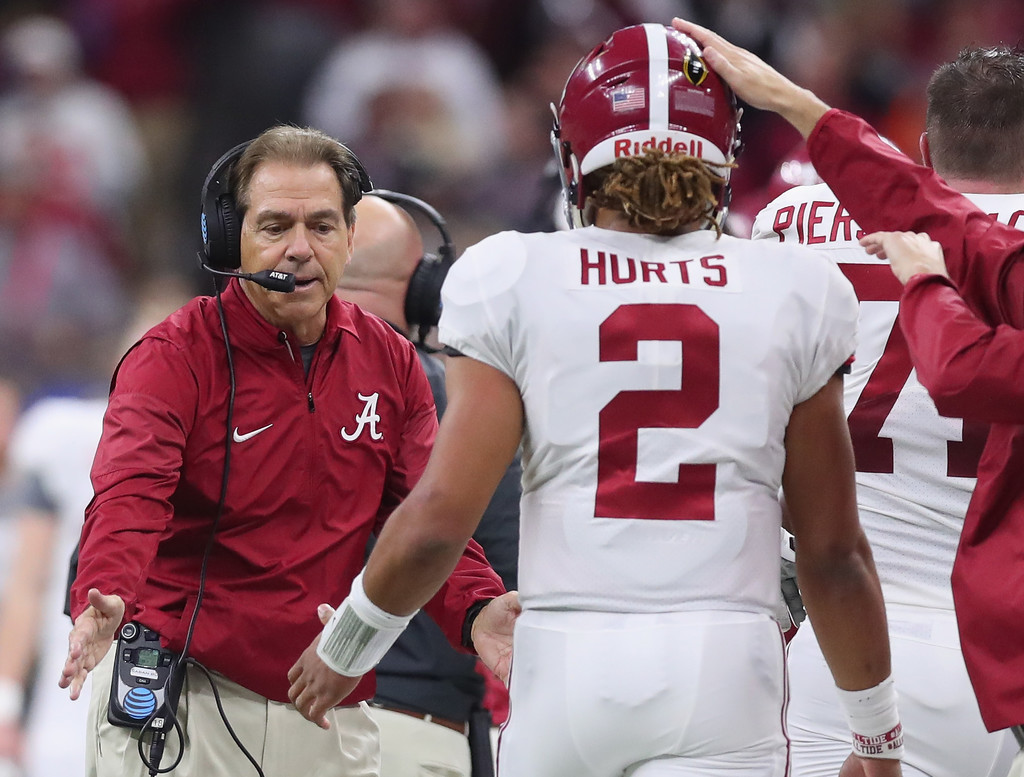 Alabama looks for its 2nd title in 3 years.
Looking at Alabama, they've got incredible talent offensively with running back Bo Scarbrough and sophomore quarterback Jalen Hurts. With Scarborough being a junior this season, his play has been phenomenal enough to join the NFL Draft this upcoming spring. With that being said, this may be his final game in white and crimson. Although, his final game could potentially be a national championship victory. After getting injured against Clemson in the third quarter in the title game last year (2017), Scarbrough looks to make up that crushing injury that mostly cost the Tide their 2017 championship.
Defensively, the Tide are equipped with a ferocious defensive line and a talented secondary. The defense consists of the 2017 Jim Thorpe Award winner, Minkah Fitzpatrick. Expect the defense to have their eyes on Georgia running back Nick Chubb. Chubb is definitely one of the biggest threats offensively for Georgia. Again, expect a game plan from Nick Saban to stop the future NFL star.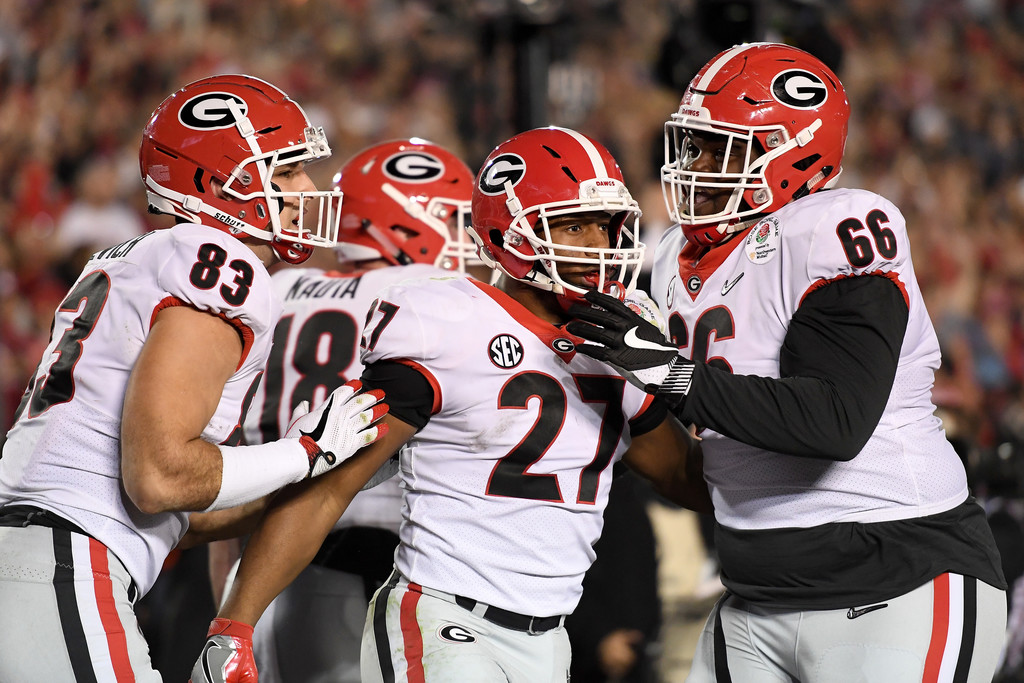 Georgia is ready for a battle with the Tide.
For the Bulldogs, they also are equipped with an incredible offense that will lead them to success. With the incredible running back of Nick Chubb, the Bulldogs look to punish the Tide's defense with one of the best running backs in college football. A future NFL running back will definitely have the Tide on full patrol all game long. Quarterback Jake Fromm has 259 attempts through the air, hauled in 165 times. Fromm has accounted for 23 touchdowns with only 5 interceptions all season long. Fromm threw for just shy of 2,400 yards (2383 exactly).
For this game, expect the 'Dogs to be using Nick Chubb a lot this game, and mostly running in general. With how amazing Chubb played in the Rose Bowl against Oklahoma, you can definitely expect him to be a key and major factor of the 2018 title game.
The 2018 College Football Playoff National Championship game is set for Jan. 8th, 2018. The game is at Mercedes-Benz Stadium. Yes, the Bulldogs have home-field advantage in Atlanta, GA. 'Bama fans don't have to travel very far as well, which will hopefully make an incredible atmosphere for both teams. Overall, this game should be a good one. This game could definitely end up in a complete blow out for either the Tide or the Dogs. However, this game should be a close, hard-hitting bloodbath between two incredible teams.
Prediction: 24-20 Alabama
MVP: Jalen Hurts