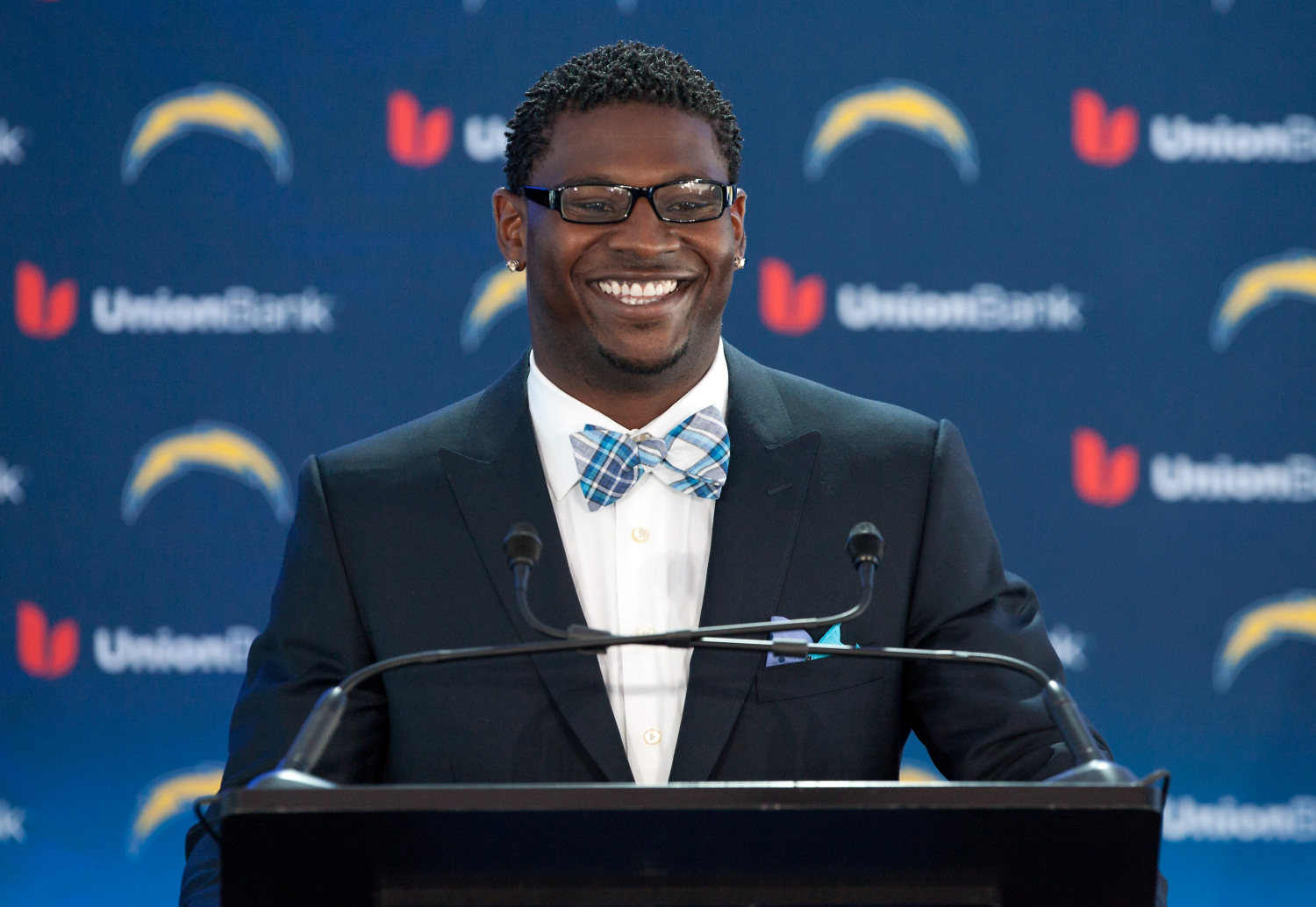 The members of the 2016 Pro Football Hall of Fame were formally enshrined just a few months ago and it was a class headlined by Brett Favre, Orlando Pace, Tony Dungy and Ken Stabler. All well deserving in their own right for one reason or another and no one argued the merits of these men. But as the years go on, more and more names get added to the list and the voting for the Hall of Fame grows more and more interesting.
Last year, Kurt Warner, Terrell Owens, Edgerrin James, Phil Simms, Terrell Davis, Bill Cowher and John Lynch were just a few names left off the final ballot. As if the competition last year wasn't tough enough, the 2017 class of first-year nominees is stacked.
LaDainian Tomlinson, Donovan McNabb, Brian Dawkins, Hines Ward, Jason Taylor and Chad 'Ocho Cinco' Johnson are just a few names of new finalists for the 2017 NFL Hall of Fame.
Following courtesy of Chris Wessling of NFL.com.
In addition to Tomlinson, the list of first-year eligibles includes safety Brian Dawkins, defensive end Jason Taylor, quarterback Donovan McNabb, running back Shaun Alexander and wide receivers Hines Ward and Chad Johnson.

Those players will be joined by 2016 finalists such as Kurt Warner, Terrell Davis, Terrell Owens, John Lynch and Don Coryell.

This year's list of nominees consists of 45 offensive players, 32 defensive players, six special teams players and 11 coaches. Those 94 candidates will be reduced to 25 semifinalists in November and 15 finalists in January.

The 15 finalists will be joined by Senior Finalist Kenny Easley and 2017 Contributor Finalists Jerry Jones and Paul Tagliabue when the 48-member Pro Football Hall of Fame selection committee meets to vote on the eve of Super Bowl LI.
Other first-year nominees include Bob Sanders, Derrick Mason, Olin Kreutz and Joey Porter.