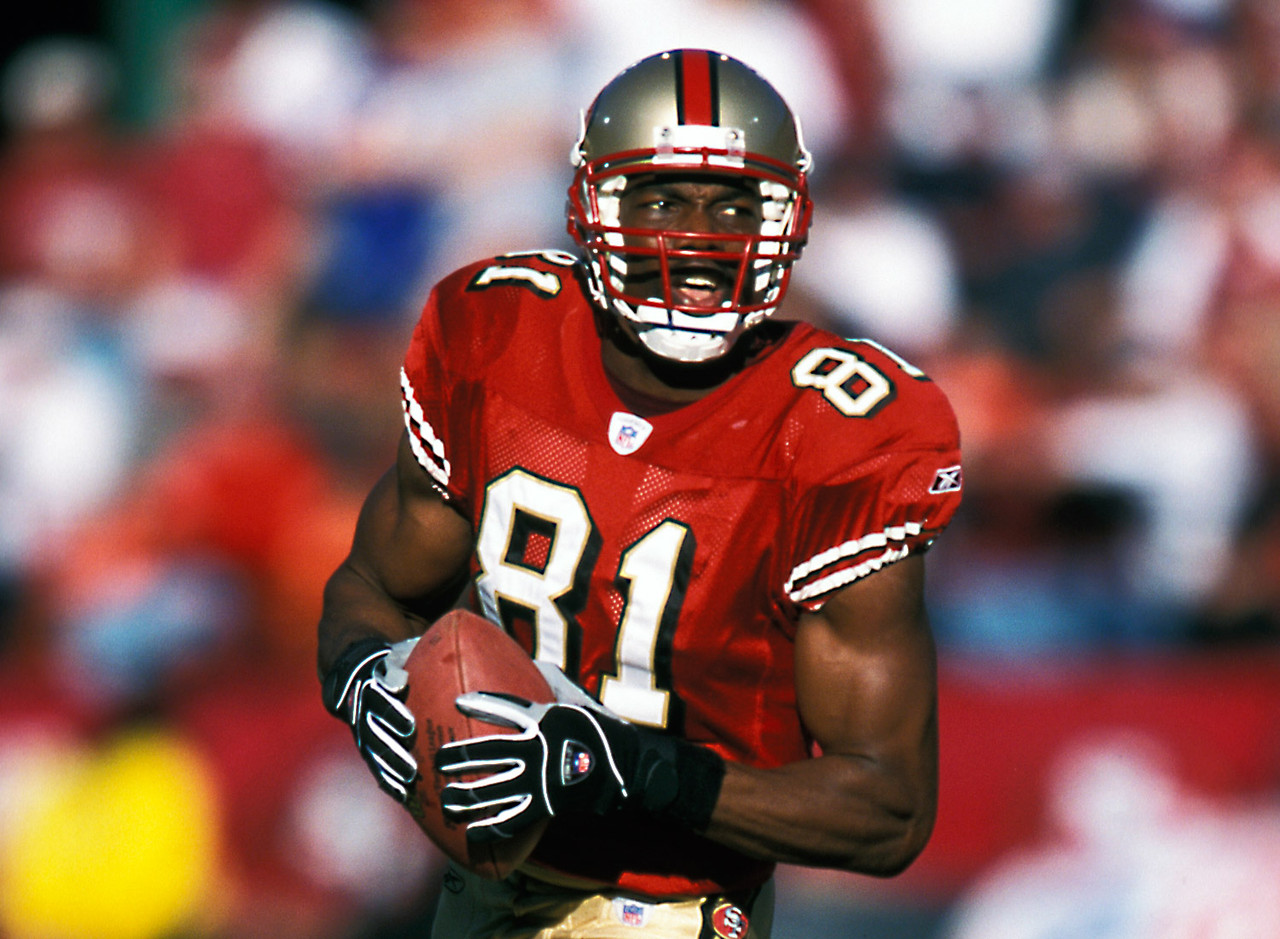 2016 NFL Hall of Fame nominees will feature a couple of players who showed a little flair and boldness in their NFL careers. Brett Favre, Terrell Owens are eligible for the first time and they lead a star-studded list of former gridiron legends who are eligible for the NFL Hall of Fame for the first time.
The following list is proved by the NFL Hall of Fame.
Modern Era Nominees for the Pro Football Hall of Fame Class of 2016 (108 nominees)

*Finalist in 2015; CAPS UNDERLINED indicate first year of eligibility

QUARTERBACKS (6) Drew Bledsoe, BRETT FAVRE, Steve McNair, Phil Simms, Vinny Testaverde, *Kurt Warner

RUNNING BACKS (15) Shaun Alexander, Ottis Anderson, Tiki Barber, Roger Craig, Stephen Davis, *Terrell Davis, Eddie George, Priest Holmes, Edgerrin James, Daryl Johnston, Jamal Lewis, CLINTON PORTIS, Herschel Walker (also KR), Ricky Watters, BRIAN WESTBROOK

WIDE RECEIVERS (9) Isaac Bruce, Gary Clark, Henry Ellard (also PR), *Marvin Harrison, Torry Holt, TERRELL OWENS, Sterling Sharpe, Jimmy Smith, Rod Smith

TIGHT ENDS (2) Mark Bavaro, Jay Novacek

OFFENSIVE LINEMEN (19) Tony Boselli (T), Jeff Bostic (C), Jim Covert (T), ALAN FANECA (G), Jay Hilgenberg (C), Chris Hinton (G/T), Kent Hull (C), Joe Jacoby (T), Jon Jansen (T), Mike Kenn (T), Jim Lachey (T), Kevin Mawae (C/G), Mark May (G/T/C), Tom Nalen (C), Nate Newton (G), *Orlando Pace (T), Chris Samuels (T), Mark Schlereth (G), Steve Wisniewski (G)

DEFENSIVE LINEMEN (6) Dexter Manley (DE), Charles Mann (DE), Leslie O'Neal (DE), Simeon Rice (DE), Fred Smerlas (NT), Bryant Young (DT)

LINEBACKERS (13) Cornelius Bennett, Tedy Bruschi, KEITH BULLUCK, *Kevin Greene (also DE), Ken Harvey, Levon Kirkland, Clay Matthews, Willie McGinest (also DE), Karl Mecklenburg, Matt Millen, Sam Mills, Zach Thomas, MIKE VRABEL

DEFENSIVE BACKS (14) Eric Allen (CB), Steve Atwater (S), Joey Browner (S), LeRoy Butler (S), Rodney Harrison (S), Ty Law (CB), Albert Lewis (CB), *John Lynch (S), LAWYER MILLOY (SS), DARREN SHARPER (FS), Shawn Springs (CB), Troy Vincent (CB/S), Everson Walls (CB), Darren Woodson (S)

KICKERS/PUNTER(6) *Morten Andersen (K), Gary Anderson (K), JOHN CARNEY (K), Jason Elam (K), Sean Landeta (P), Nick Lowery (K)

SPECIAL TEAMS/POSITION PLAYERS (3) ETHAN ALBRIGHT (LS), Brian Mitchell (KR/PR also RB), Steve Tasker (also WR)

COACHES (15) *Don Coryell, Bill Cowher, *Tony Dungy, Tom Flores, Mike Holmgren, *Jimmy Johnson, Chuck Knox, Buddy Parker, Richie Petitbon, Dan Reeves, Pete Rodriguez, Lou Saban, Marty Schottenheimer, Clark Shaughnessy, Dick Vermeil
For the first year group, Brett Favre is almost a guarantee for the Hall of Fame. Some of the first year guys who have a great chance to make it include Alan Faneca, Terrell Owens and Lawyer Milloy. The issue is, some remnants from the 2015 nominees might stop some first year guys getting in as Kurt Warner, Tony Dungy, John Lynch, Terrell Davis and Morten Andersen were all finalists last year but came up just short of enshrinement.