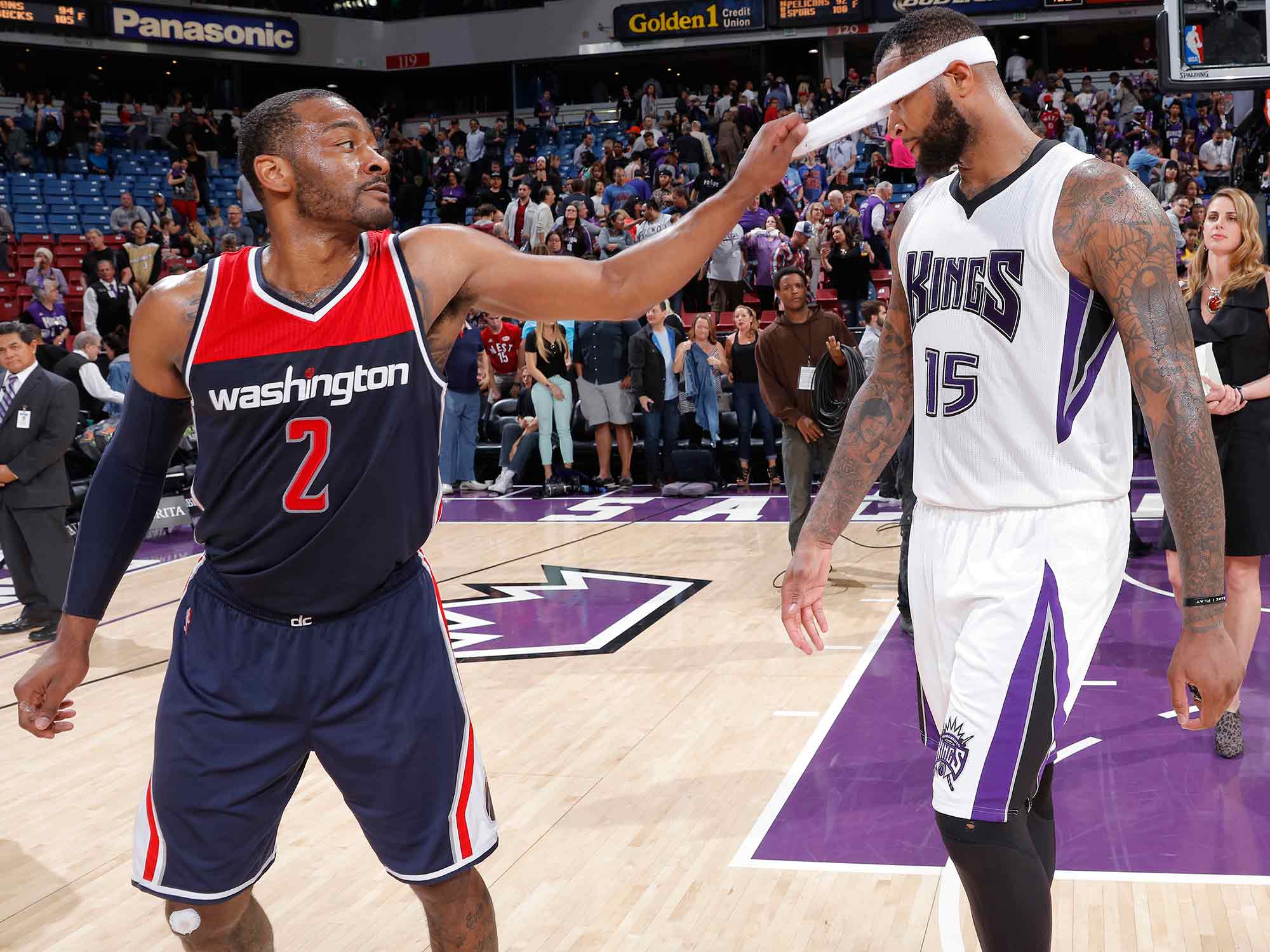 Last year's NBA Skill Challenge was a change up from the typical format, and man did it work. The NBA pitted gifted big men against the smaller guards, and it may have been the most competitive contest of the entire weekend. It ultimately ended with the big men winning in dramatic fashion. This success led the NBA to run it back this year.
The 2017 NBA Skills Challenge is headlined by John Wall representing the guards and DeMarcus Cousins representing the big men. This will be John Wall's third time being in the challenge after taking last year off for rest. Cousins, on the other hand, was part of the bigs crew who shockingly beat the guards a year ago.
The rest of the lineup was also announced on TNT.
Bigs:
Joel Embiid
Kristaps Porzingis
DeMarcus Cousins
Anthony Davis
Smalls:
John Wall
Devin Booker
Gordon Hayward
Isaiah Thomas
The matchups and official bracket will be announced at a later date. Make sure you check out the 2017 NBA All-Star Weekend Saturday night events including the skills challenge which will start off the evening.
What: Taco Bell Skills Challenge
When: Saturday, Feb. 18, at 8 p.m. ET (first event)
Where: Smoothie King Center
TV: TNT