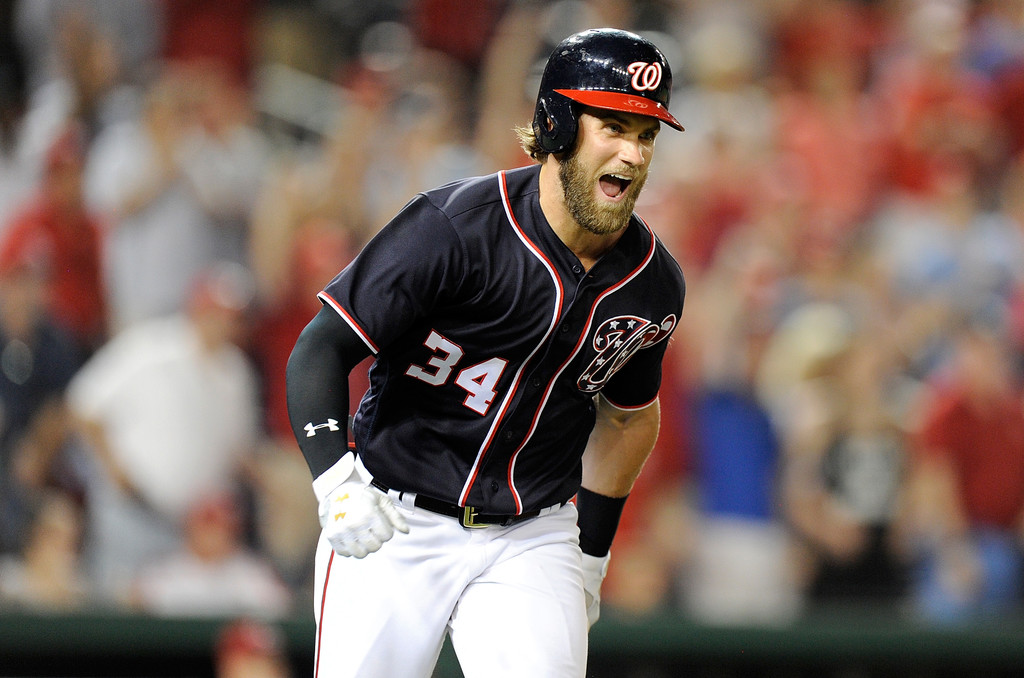 For the first time since 2002, the 'Midsummer Classic' will not determine home-field for the World Series but the competition should still be great. The 2017 MLB All-Star game roster has been officially announced and the usual suspects headline the top of the voting results. The MLB collective bargaining agreement negotiated this past offseason eliminated the rule which granted the victor league home-field advantage in the Fall Classic. It's welcomed with open arms by many.
Former MVP Bryce Harper led all MLB players in votes and fan favorite Mike Trout was also voted back into the All-Star game. But Aaron Judge led the way as the top vote-getter among all AL players while the Los Angeles Dodgers had a duo of young stars selected to the game in Cody Bellinger and Corey Seager.
Another new rule for the 2017 MLB All-Star Game sees the reserves get selected a different way. In years past, the managers chose the reserves and the majority of the roster but this year the players, commissioner's office and fans combined to select the bench for the ASG.
The last roster spot for each league will be determined by a final vote by the fans, and the managers will choose the starting pitchers for the game.
The full National and American League rosters were announced Sunday during ESPN's All-Star Selection Show. The game will take place in Miami on Tuesday, July 11.
Here is a look at the official rosters.
2017 MLB All-Star Game Roster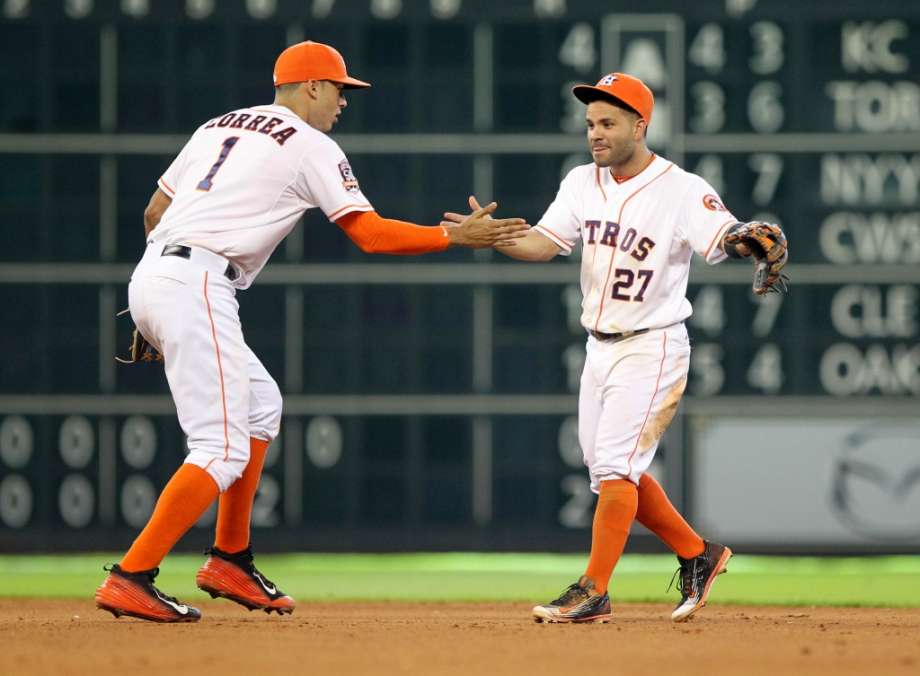 AL All-Star Starters
First Baseman: TOR Justin Smoak
Second Baseman: HOU Jose Altuve
Shortstop: HOU Carlos Correa
Third Baseman: CLE Jose Ramirez
Catcher: KC Salvador Perez
Outfielders: NYY Aaron Judge, LAA Mike Trout, HOU George Springer
DH: TB Corey Dickerson
AL reserves
First Baseman: OAK Yonder Alonso
Second Basemen: BAL Jonathan Schoop, NYY Starlin Castro
Shortstop: CLE Franciso Lindor
Third Baseman: MIN Miguel Sano
Catcher: NYY Gary Sanchez
Outfielders: BOS Mookie Betts, CLE Michael Brantley, CHI Asivail Garcia
DH: SEA Nelson Cruz
Final Five (one picked by fan vote): TEX SS Elvis Andrus, BOS SS Xander Bogaerts, NYY SS Didi Gregorius, KC 3B Mike Moustakas, TB 1B Logan Morrison
AL Pitchers
BOS Chris Sale, MIN Ervin Santana, CLE Corey Kluber, KC Jason Vargas, CLE Andrew Miller, BOS Craig Kimbrel, HOU Dallas Keuchel, NYY Luis Severino, TEX Yu Darvish, DET Michael Fulmer, HOU Lance McCullers Jr., NYY Dellin Betances
NL All-Star Starters
First Baseman: WAS Ryan Zimmerman
Second Baseman: WAS Daniel Murphy
Shortstop: CIN Zack Cozart
Third Baseman: COL Nolan Arenado
Catcher: SF Buster Posey
Outfielders: WAS Bryce Harper, COL Charlie Blackmon, MIA Marcell Ozuna
NL reserves
First Basemen: CIN Joey Votto, ARI Paul Goldschmidt
Second Basemen: PIT Josh Harrison, COL DJ LeMahieu
Shortstop: LAD Corey Seager
Third Basemen: ARI Jake Lamb
Catcher: STL Yadier Molina
Outfielders: NYM Michael Conforto, LAD Cody Bellinger, MIA Giancarlo Stanton, ATL Ender Inciarte
Final Five (one picked by fan vote): MIA 1B Justin Bour, CHC 3B Kris Bryant, WAS 3B Anthony Rendon, COL 1B Mark Reynolds, LAD 3B Justin Turner
NL Pitchers
LAD Clayton Kershaw, WAS Max Scherzer, STL Carlos Martinez, ARI Robbie Ray, COL Greg Holland, LAD Kenley Jansen, ARI Zack Greinke, WAS Stephen Strasburg, CHC Wade Davis, SD Brad Hand, MIL Corey Knebel, PHI Pat Neshek