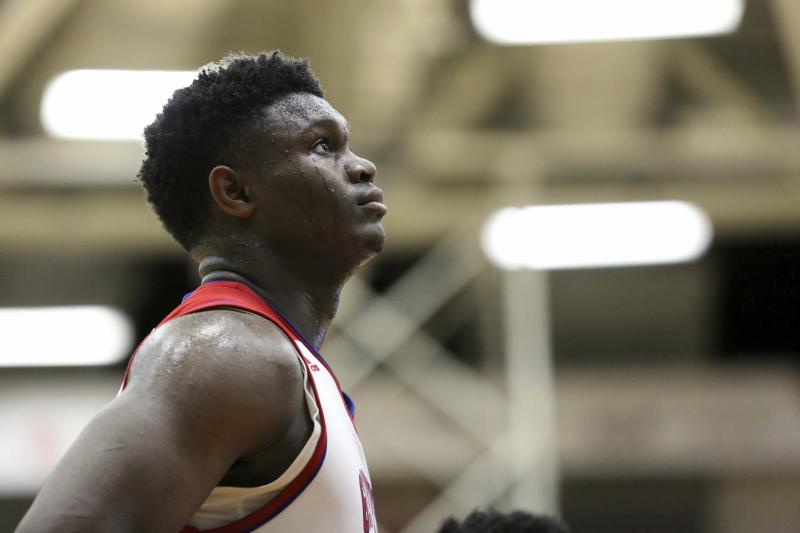 Zion Williamson, the 6-foot-6, 272-pound combo forward announced his commitment to Duke Saturday evening. The much-anticipated decision was aired live on ESPN2.
"The brotherhood represents a family and Coach K, he's just the most legendary coach to ever coach college basketball and I feel like going to Duke University I can learn a lot from him in my time there," Williamson said during his ceremony. Williamson's announcement comes after many months of never-ending social media coverage of his every move. Often called the biggest high school star since LeBron James, Williamson's decision comes as a major piece of news.
The combo forward chose Duke over schools such as Kentucky, North Carolina, Kansas, Clemson, and South Carolina. Zion Williamson joins a loaded recruiting class for the Blue Devils. He is the third top 5 player and fourth five star to commit to Duke. He joins Cam Reddish, RJ Barrett, and Tre Jones for the class of 2018.
Williamson was recently named a McDonalds All-American player alongside his fellow Duke classmates. He will play on the East team with RJ Barrett against Cam Reddish and Tre Jones on the West team.
The Blue Devils have had five top-three draft picks since 2011. It's looking like they will add to that with Marvin Bagley this year and possibly a couple in 2019. Willamson, Barrett, and Reddish are all amongst the top five of ESPN's 2019 mock draft.