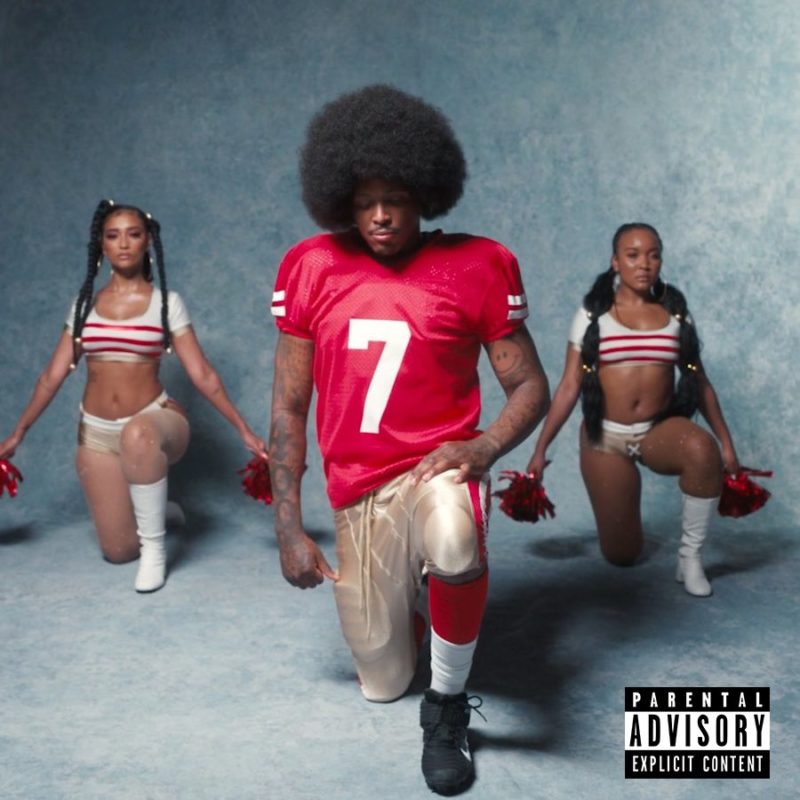 Interesting cover-art is one way to garner some attention for new music. Doing just that, YG is back with his single, "Swag."
Setting social media ablaze with his single artwork, YG has obviously drawn some inspiration from Colin Kaepernick and his kneeling protest movement for "Swag." Prepping the release of a new album, tentatively titled, Laugh Now, Kry Later, the new material comes a few months after the album's title recorded was shared by him.
Coming as no surprise, "Swag" embodies the west coast flavor that YG swears by. Yours to enjoy, it's time to hear just what "Swag" is all about.