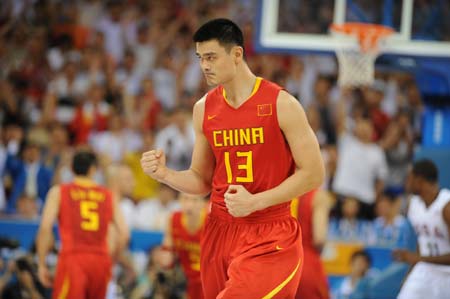 As the NBA continues its expansion into the international scene, they will have an ally leading the push in China. Yao Ming has been named the President of the Chinese Basketball Association (CBA) according to an Associated Press report. The former Houston Rockets star and newly inducted Hall of Fame center will oversee major reform planned for the Chinese basketball league.
Traditionally the Chinese Basketball Association is run by government officials, but the hiring of Yao is a big step toward self-sustainment. The CBA social media account quoted Yao as wanting to improve the domestic draft system and push for more international opportunities. He also says introducing better scientific training methods, forging new relationships with United States teams, and improving the tactical education of players are goals moving forward.
The Shanghai-born Yao has been a valuable intermediary between the US and China. After being the first overall selection in the 2002 NBA Draft, Yao became a household name in the US and helped put Chinese basketball on the map. In 2009 he purchased his former team the Shanghai Sharks and retired officially in 2011. Just a few weeks ago he was inducted into the Rockets Hall of Fame.
Yang Ming, a Chinese sports commentator, praised the move by the CBA. "For many years we haven't seen any admirable or acceptable reform measures introduced by the CBA," Yang said. "Yao Ming is not only a brilliant player, but intelligent with his independent ideas."
This is an impressive move by the CBA and will undoubtedly improve the ability for Chinese players to make it in the NBA. It also greatly improves the NBA's international reach by having a former player in power with the CBA. Overall, this is a strong move that helps in every area.