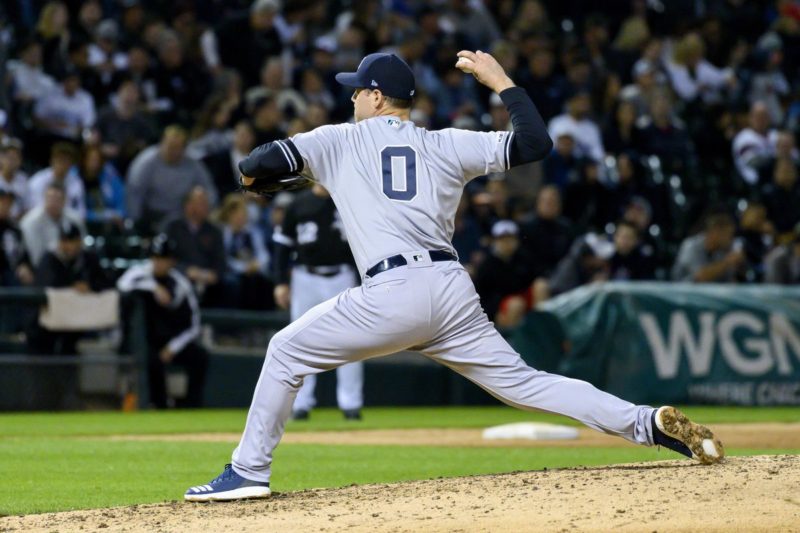 The New York Yankees and Boston Red Sox have made a trade involving reliever Adam Ottavino. The two teams have not made a trade since the 2014 season when they swapped Kelly Johnson and Stephen Drew.
The trade is being viewed as a bit of a salary dump by the Yankees who have had a busy offseason with their pitching staff. The Yankees also are sending prospect right-handed pitcher Frank German to the Red Sox as a part of this trade.
The trade was reported on Twitter:
For just the 2nd time since 1998, a Yankees-Red Sox trade. ?

RHP Adam Ottavino is shipping up to Boston, per Mark Feinsand. pic.twitter.com/4OO2g5ms8P

— MLB (@MLB) January 25, 2021
The Yankees have used Ottavino as a lockdown bullpen arm in recent years and it has worked out quite well for the organization until last season. In 2020, Ottavino pitched in 24 games, totaling 18.1 innings pitched where he had a 5.89 ERA and a 1.58 WHIP. It's nothing like the 2019 season where Ottavino pitched in 73 games, totaled 66.1 innings pitched and had a 1.90 ERA and 1.31 WHIP.
The Red Sox are getting a reliever who has been a solid addition to the Yankees but had a down year in 2020. If the Red Sox are able to get Ottavino back on track they will be getting a good bullpen arm for the back-end of their pitching staff. The hope for them is that taking on the contract will not hurt them and they made the right choice.
Ottavino is still owed $9 million by the Yankees and the Yankees are sending $850,000 to Boston who takes over this $9 million burden.