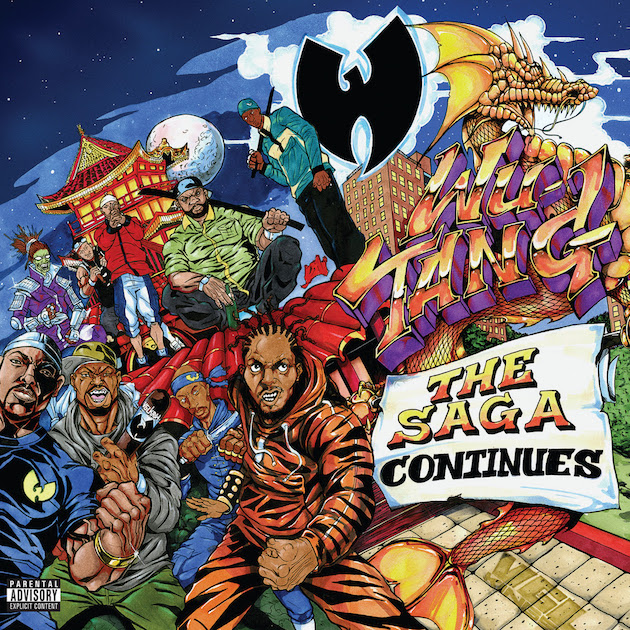 New Wu-Tang is on the way.
Wu-Tang Clan has a new album, and it's coming very soon. Earlier this weekend, RZA went to Instagram to announce and drop the artwork for "Wu-Tang: The Saga Continues". The newest compilation album from the group is set to drop October 13.
While only two tracks will feature all Wu-Tang members, the rest will have at least one member of the group featured. Other features on the LP include Redman, Chris Rivers, and the late Sean Price.
Check out the album cover above and the tracklist below. "Wu-Tang: The Saga Continues" drops October 13.
1. Wu-Tang the Saga Continues Intro f. RZA
2. Lesson Learn'd f. Inspectah Deck and Redman
3. Fast and Furious f. Hue Hef and Raekwon
4. Famous Fighters (Skit)
5. If Time is Money (Fly Navigation) f. Method Man
6. Frozen f. Method Man, Killah Priest and Chris Rivers
7. Berto and the Fiend"(Skit) f. Ghostface Killah
8. Pearl Harbor f. Ghostface Killah, Method Man, RZA and Sean Price
9. People Say f. Wu-Tang Clan and Redman
10. Family (Skit)
11. Why Why Why f. RZA and Swnkah
12. G'd Up f. Method Man, R-Mean and Mzee Jones
13. If What You Say is True f. Wu-Tang Clan and Streetlife
14. Saga (Skit) feat. RZA
15. Hood Go Bang! f. Method Man and Redman
16. My Only One feat. Ghostface Killah, RZA, Cappadonna and Steven Latorre
17. Message
18. The Saga Continues Outro f. RZA