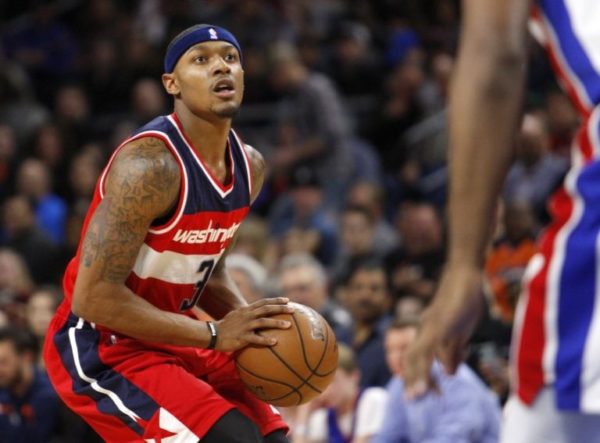 This past season it seemed that the Washington Wizards' 2016 offseason would be based on two things. Bradley Beal and Kevin Durant. But with the Oklahoma City Thunder finally fulfilling their potential as a championship calibre team there is no way that Kevin Durant will leave OKC for Washington.
So that just leaves Bradley Beal, who claims that he is a max player. He has been saying this all season and I have disagreed because he can't stay healthy. But I guess the Wizards would rather lock him up than find someone better, which is why the Wizards are reportedly going to cave and give Beal max as soon as July 1st comes around.
Barring a drastic development, Beal won't have to shop around. The Wizards are expected to offer Beal a five-year deal for the maximum amount allowed under the salary cap as soon as the free agent negotiating period kicks off on July 1, according to people with knowledge of the situation. Based on the $92 million salary cap projection teams are working with, a max contract would pay Beal around $22 million next season because his salary would be allowed to take up slightly under 25 percent of the cap amount as a four-year veteran.
Firstly. I always thought a veteran would have to be in the league for at least 5-6 years? That's just my preference.
Bradley Beal will have to do some John Wall type of improvement if he gets what he wants. Remember that Wall got the max deal and everyone was skeptical. But then the year after he got the deal he became the beast that he is now. Beal would have to do that and then some.
You can't be a max player and be injured most of the time, I know most of the time it's something you can't help but you asked for a max, you're most likely getting a max and everybody will look at you through the lens of a max player. Bradley Beal will need to do more, let's see what he can do.