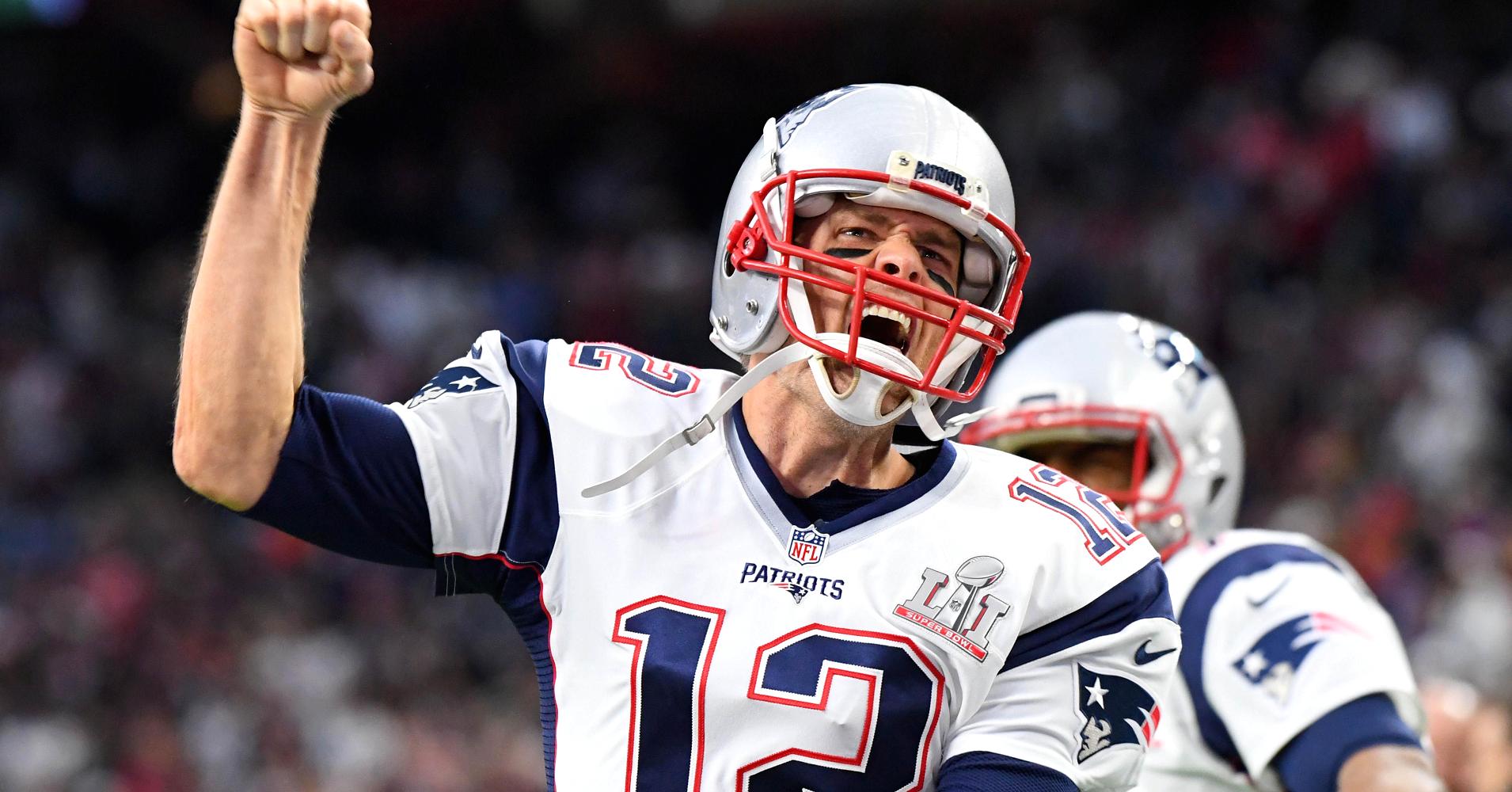 To no one's surprise, the New England Patriots enter the NFL season as one of the top contenders to take home the Lombardi Trophy … again.
But when it comes to analytics, you can never quite tell when the unemotional and unbiased computers split out results that our mere mortal minds find bewildering.
Other times, it just feeds into what we already believe.
According to the "Win Total Tracker" at Sports Betting Dime, an online betting hub, we're in for a mix of both this season, with the Patriots' 11 wins representing the league's best mark.
The Patriots' projection, that's held steady at 11 wins since April 5th.
In the NFC, the win tracker has both the New Orleans Saints and Los Angeles Rams winning an average of 10.5 wins when the season is simulated via computer.
Interestingly, the Kansas City Chiefs were high there with the Saints and Rams for highest projected win total, but K.C. has fallen each consecutive time the computer model has been updated. The Chiefs went from an average of 10.5 wins on April 5th to 10.3 wins on April 30th to 10.2 wins on June 7th.
Sure, decimal points might not matter to an average Joe sports fan, but if nothing else, trending the wrong way should make a fan or prospective gambler a little cautious with Patrick Mahomes & Co.
Or, for the perennial Chiefs enthusiast, seeing the team trending negatively might bring a little more value to any Kansas City season win total futures bet.
Speaking of negative, on the other side of the NFL spectrum, the win tracker has the Miami Dolphins averaging just 4.7 wins this season, the worst of any team. Arizona – who had last season's worst record – comes in just a couple ticks above the Dolphins with an even five wins projected. Every other team comes in at six wins or more.
There's plenty the simulation can't predict (it's a computer simulation, not a fortune-teller, after all), like injuries, unexpected down performances from superstars, or even the regular class of where-did-that-guy-come-from surprises.
The win tracker won't give you all the answers. But it will make you a more informed bettor. And in the betting world, being more informed is literally priceless; it is only right and wrong. A winner can be right for the wrong reasons and a loser wrong for the right reasons if that makes sense. But if you're going to wager on the season's win totals, it doesn't make sense to sell yourself short on the information you're consuming.