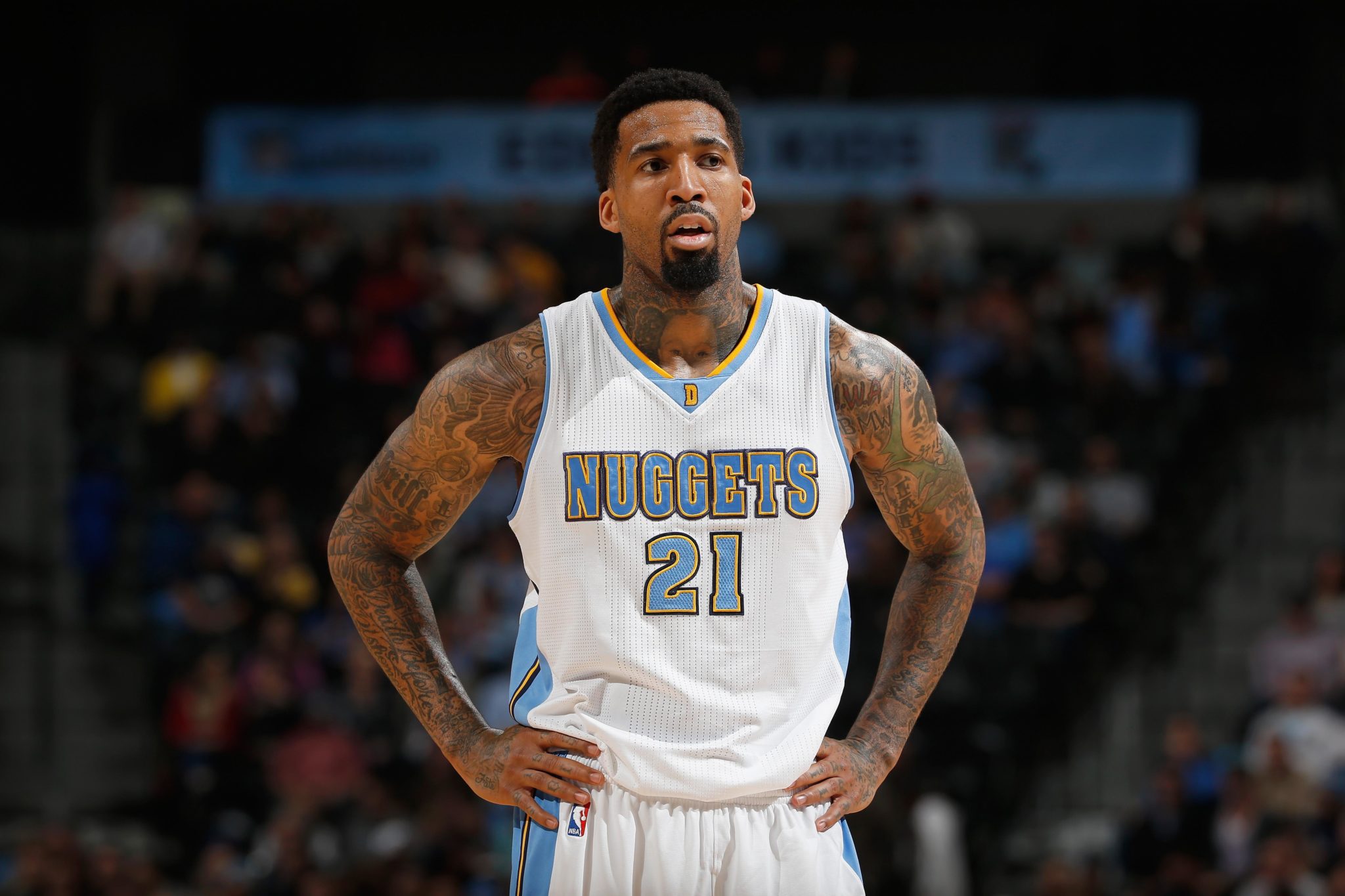 The Denver Nuggets are quietly in the middle of a race to the eight seed in the Western Conference. Led by Nikola Jokic, Danilo Gallinari and Wilson Chandler, the Nuggets are making a push to get out of the lottery for the first time since 2013. But one of the Nuggets' top players wants out right in the middle of their playoff push.
Wilson Chandler, who has been relegated mostly to a sixth man role this season, reportedly wants to leave the Nuggets. With the emergence of youngsters on the wing like Jamal Murray, Gary Harris and Will Barton and the solidified front court rotation of Gallinari, Jokic, Kenneth Faried and rookie Juancho Hernangomez, the minutes are running thin on the Nuggets. For a player like Wilson Chandler, who is enjoying his best season since he was with the New York Knicks in 2011, it's not hard to see why he's frustrated.
Following from Sam Amick of USA Today Sports.
According to two people with knowledge of Chandler's situation, the player who came to Denver as part of the Carmelo Anthony deal six years ago wants to be traded. The people spoke to USA TODAY Sports on the condition of anonymity because of the sensitive nature of the situation.

Chandler's frustration, according to the people, is born out of the inconsistency with his role.

While it's not believed that Chandler has requested a trade, the Nuggets – who currently owe him a combined $36 million for this season and next two (player option in 2018-19) – are known to be aware of his concerns.
Chanlder is averaging 15.4 points, 6.7 rebounds, two assists in 30.2 minutes per game this season but he's only started 13 games out of the 44 total he's played this season. Chandler hasn't started since January 12th, a Nuggets win over the Pacers. Chandler had 22 points, eight rebounds, four assists and two steals. The Nuggets are currently 21-27
The Nuggets are dipping their toes in the trade waters for a few players already, including reserve big man Jusuf Nurkic. Chandler, Gallinari and Nurkic have also been rumored to be in the trade conversations.
You can imagine the market for Wilson Chandler would be pretty large considering teams that need a player like him. A playmaker who can shoot the ball, defend and play some stretch four. The possibilities would be endless but it all depends on the right deal. Plus, his contract isn't too bad and he has some years left on the deal after restructuring it a couple of seasons ago.