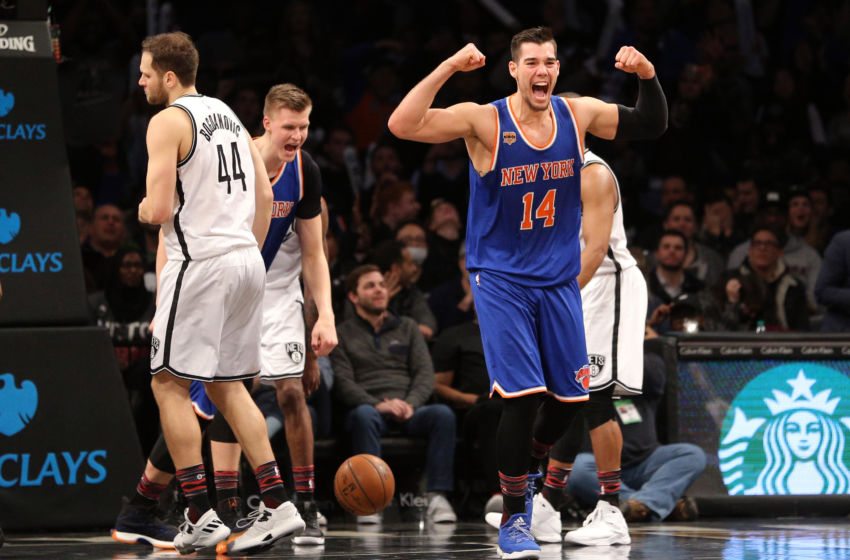 All-Star Weekend is always a time young players can add some clout to their name and get publicity with everyone's eyes on them. It seems we have another breakout star who was "found" over All-Star weekend almost every year. We saw a great example of this just two years ago when Zach LaVine exploded onto the scene in the dunk contest and has developed into a solid young piece for the Minnesota Timberwolves.
One of the most exciting events for young talent to show what they're capable of is the BBVA Rising Stars Challenge. Just like any other weekend during the season, All-Star weekend will have its share of nicks and bruises resulting in the inability to participate. We've already seen Kevin Love ruled out for the 2017 NBA All-Star Game and the World Team in the BBVA Rising Stars Challenge will also be without Denver Nuggets point guard Emmanuel Mudiay.
To replace the young point guard, New York Knicks center Willy Hernangomez will get the nod, according to an official NBA Press Release.
While Mudiay is a stud and one of the brightest young stars in the NBA today, Willy Hernangomez has been raising eyebrows with his play albeit in limited minutes. Hernangomez was drafted in the second round of the 2015 NBA Draft by the Philadelphia 76ers and is putting up an average of 6.6 points while grabbing 5.9 rebounds in less than sixteen minutes a game.