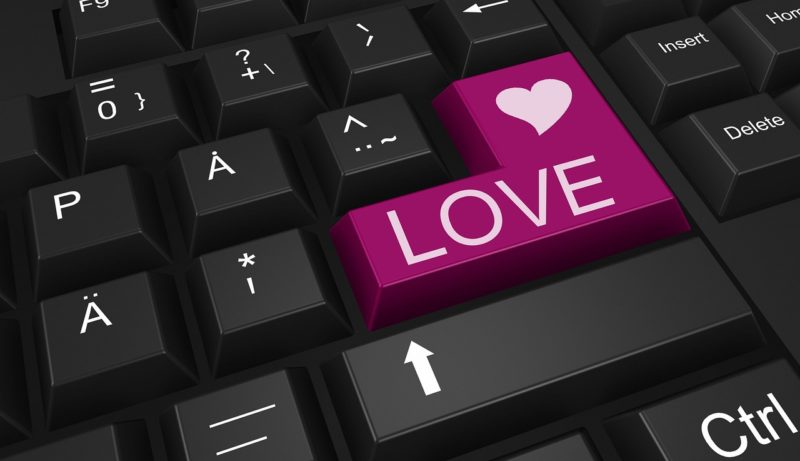 Dating has been through some serious changes over the last 20 years, with the introduction of dating sites, the world of online dating is now so commonplace that most of us at one time or another has had a dating app on our phone. With more and more of us attached to our phones, will using dating sites be the new norm?
Traditional Ways Of Meeting
There have been multiple studies conducted over the last 20 years to assess how people met, in 2003, it was commonplace for partners to have met at through friends, at college or even through work colleagues. Now all these factors have taken a back seat to people meeting through dating apps and websites, so much so in fact, that it is estimated that 40% of all new couples met through online services.
Demographic Breakdowns
It would be easy to think that online dating is for the younger generation, but this isn't the case at all. The majority of users are older men and women who are too busy with their lives and jobs to be able to go out and meet people. That isn't to say younger people don't use the services too, they do. Dating sites and apps transcend age boundaries and demographics and they often cater to all needs and if they don't you can find a specialized service.
Why Are So Many Singles Looking Online?
There are a lot of reasons people may well look online for love. It could be due to lack of time to go out and meet people or they are in an isolated location. Another factor that has increased dating website's popularity is you have access to a lot more people, so if one says no, there are always other options. Rejection is easier to take when it is via an app or a dating site rather than having to deal with it face to face. Also, with many dating apps, you can see which person piques your interest, you have the ability to look through thousands of people that meet your demographic, hair color, and any other feature that you like.
Online Dating Is No Longer Stigmatised
Before online dating really took hold, there was the idea that if you were resorting to looking for love online, you had failed. There was a lot of stigma surrounding dating websites, which deterred people from using them. It has taken a long time for negative association of dating sites to become a thing of the past, but that is mainly due to the rise of apps such as tinder.
So, Will It Become The New Norm?
We are now in a position where we are working longer hours and often in cities far away from where we grew up or studied and it is harder to meet people than ever before. Because of these factors, as well as many others, online dating is already the new norm. Not only does it provide people a sure-fire way to meet people, it is also seen as a safer way for women to meet people. There are less victimization rates of those that use online dating when measured against those who met face to face. You also have the ability to block, delete and move on very quickly if someone you were interested in didn't work out and start talking to someone new. Match.com conducted a study across the USA and determined that over 53% of people who classed themselves as single have created a dating profile in one way or another. This number is only set to increase over the coming years and with each new generation, it becomes more normalized.
Final Thoughts
Online dating hasn't only just broken into the mainstream, it has been around for a while but with current global conditions, its prevalence is now starting to be recognized. Online dating no longer has the stigma attached to it that it once had and in our busy day to day lives it is far easier scanning through a few profiles than it is to try and meet a person and be brave enough to ask them out.