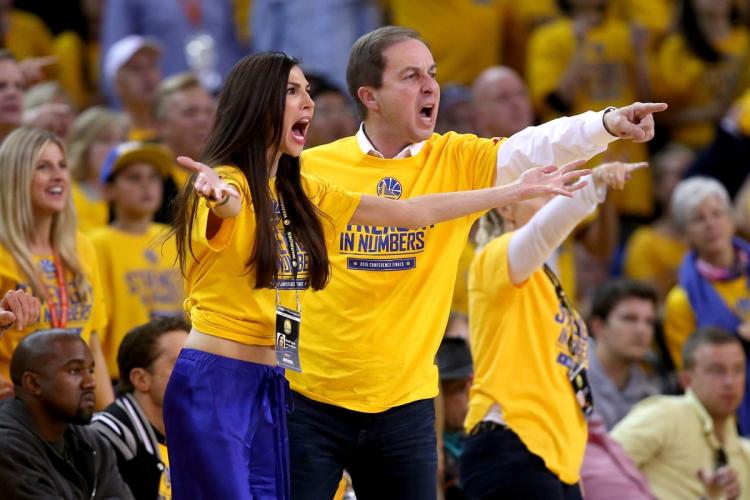 Golden State Warriors' owner Joe Lacob made waves across the NBA world last year with an arrogant quote. Lacob said that the Warriors were "light-years ahead" of the competition. It was one of many, many strange things said by the majority owner.
As expected, that quote did not sit well with the rest of the league. At the time, the Warriors were in the midst of a historic season, en route to winning 73 games. Nevertheless, arrogantly proclaiming yourself as completely ahead of your competition is likely to make you some enemies.
Apparently, and appropriately, Lacob's quote has now become a joke in NBA circles. ESPN's Brian Windhorst reported as much (h/t Zach Harper of CBS Sports for the transcription):
In within the NBA, there's a belief that the Warriors are a bit arrogant. The story that was in the New York Times Magazine this spring with Joe Lacob where he issued the quote: "We're light years ahead of everybody." That quote has been a touchstone throughout the league. I can't tell you how many times in the last four or five months, when I'm talking with other people in the league, whether it's agents or executives or whomever, coaches… There's the reference, "Well, they are light years ahead so they'll be fine."
I (and many other noted and distinguished tweeters) have been making this joke on Twitter since Lacob first said it. I can't tell you how pleased I am that people within the league are also getting involved in the fun.