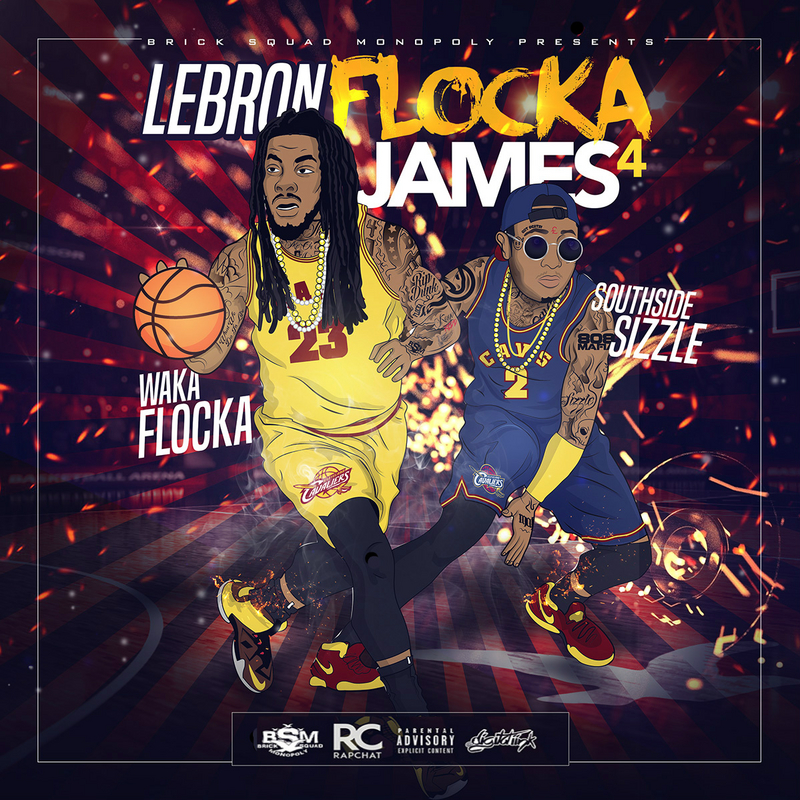 Flocka!
Waka Flocka has made his return to music with a new project. Flocka has been touring the world and releasing freestyles here and there to keep his fans happy. It's been awhile since the general public received a project from Flocka since he accused Atlantic of blocking Flockaveli 2 from releasing.
With today's release of LeBron Flocka James 4, Flocka pays homage to King James once again. For the fourth installment in the series, Flock brings in Southside of 808 Mafia and as the cover shows, Southside plays Kyrie to Flocka's LeBron.
Listen to the project below.