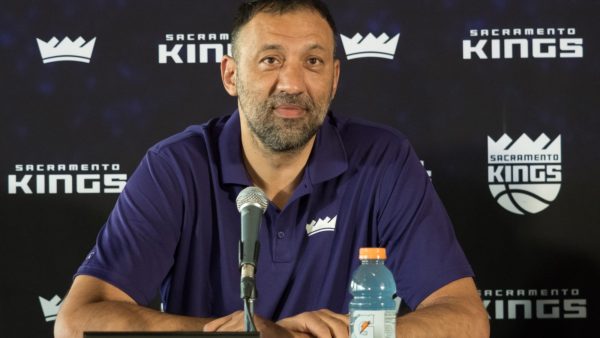 After a 31-41 season and missing the playoffs for another year, Vlade Divac will step down from his position as the Sacramento Kings' General Manager, according to Sam Amick from The Athletic.
Kings GM Vlade Divac is stepping down, source tells @TheAthleticNBA. Joe Dumars (advisor previously) will be interim executive VP of basketball ops and immediately assumes GM duties. Dumars will be involved in the search for a new GM.

— Sam Amick (@sam_amick) August 14, 2020
Joe Dumars was named interim executive VicePresident of basketball operations and will take over the GM duties momentarily. In addition, he'll be involved in the franchise search for a permanent General Manager.
The Kings Owner and Chairman Vivek Ranadivé thanked Divac for his time working with the organization and the work that was done at that time. Following comes from the Kings press release:
"This was a difficult decision, but we believe it is the best path ahead as we work to build a winning team that our loyal fans deserve. We are thankful for Vlade's leadership, commitment and hard work both on and off the court. He will always be a part of our Kings family."
Divac, a former Kings player from 1998 to 2004, joined the organization's front office in 2015 as the VicePresident of basketball operations and later in the season was named the team's General Manager.