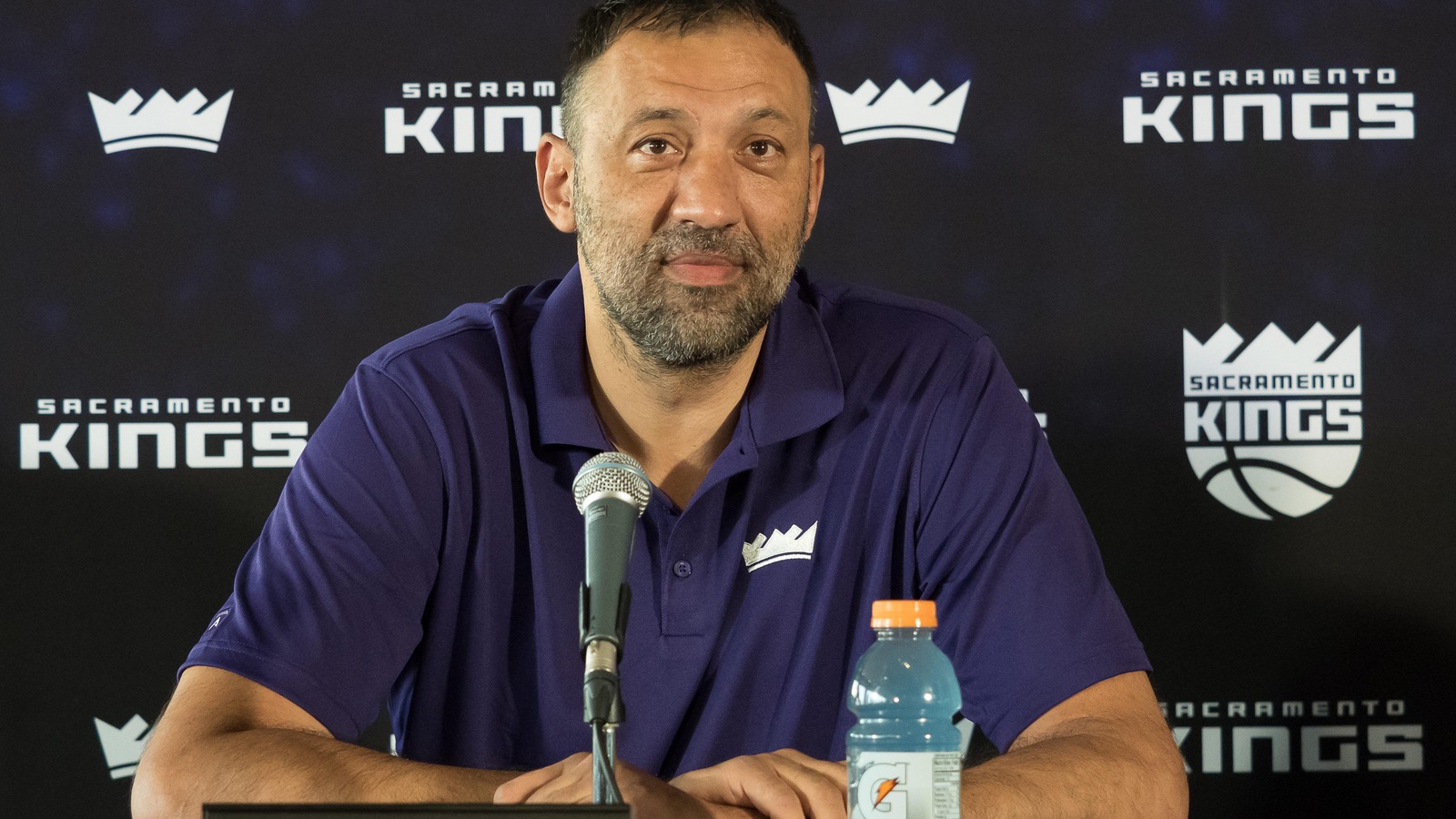 Vlade Divac, General Manager of the Sacramento Kings, has made clear to the team's minority owners he wants them to stop interfering with the front office and leaking team information. As first reported by Sam Amick of The Athletic, Divac held a conference call with 13 members of the team's executive board, including Kings lead owner and chairman Vivek Ranadive. During the course of the call, Divac is said to have made clear to the minority owners that he wants an end to internal information leaking out to the public and for front office activities to be left to him.
Speaking to Jason Anderson of The Sacramento Bee, Divac has confirmed the nature of the aforementioned conference call:
I asked Vlade Divac about The Athletic story tonight regarding his conference call with minority owners. "I just told them about my plan," he said. The story says you told them to stop meddling and leaking stories. "Yeah, that's my plan," he said.

— Jason Anderson (@JandersonSacBee) January 15, 2019
Divac's pointed encounter with Kings minority ownership comes in the midst of a tumultuous season for Sacramento, but one in which the team has seemingly exceeded expectations. In November, reports emerged of Kings Head Coach David Joerger, who was brought in by Ranadive in 2016, having his position in jeopardy. Despite the drama in the front office, the Kings' record of 23-21 and building around a young core of players such as DeAaron Fox and Willie Cauley-Stein signals the team is poised for success in the future. Earlier this season, San Antonio Spurs Head Coach Gregg Popovich remarked he was "impressed" by the state of the current Sacramento Kings.