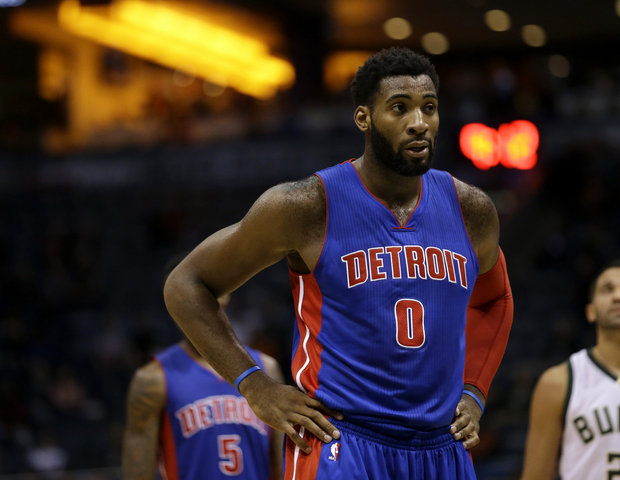 In a recent Q&A interview conducted by ESPN's Zach Lowe, Pistons coach Stan Van Gundy had some very interesting answers in regards to questions about All-Star center Andre Drummond. More specifically, about his poor free throw shooting and what could be done to improve it:
Should he try shooting underhand?

"Everything's on the table, whether it's some things we can do with visual imagery, some virtual reality stuff, changing dramatically how you shoot the ball — it's all on the table. Andre would tell you the same thing. Over the next couple of weeks, we're gonna get together as a staff, talk to some outside people, and sit down with Andre to see where his head is. For it to be any good, you have to have buy-in from him."
As previously reported, the Pistons and Andre Drummond do in fact plan on considering the possibility of changing to underhand free throws next season. Pistons coach Stan Van Gundy reiterated in this interview that all options were on the table, meaning the change can indeed still happen. Rick Barry first perfected the underhand free throw many years ago. 
On the other hand, virtual reality is an entirely different story.
New technology from companies such as STRIVR emerged onto the NBA scene last summer when the Washington Wizards began partnering with them. This new technology is capable of many things, albeit being a new technology, and promises to further bring elite training to the High School, College, and Pro levels for many different sports.
Andre Drummond's free throw shooting is becoming a problem. After shooting a career-low 36% from the line this season, the Pistons will do anything to help him improve.
In 81 games with the Pistons this season, Drummond averaged a career-high 16.2 points per game. He led the league in rebounds per game (14.8), also a career-best. If Andre were to improve his free throw shooting next season, teams would no longer be able to use the Hack-A-Shaq tactic against him. Drummond, already one the league's top centers, would instantly become an even bigger force.
Just imagine.