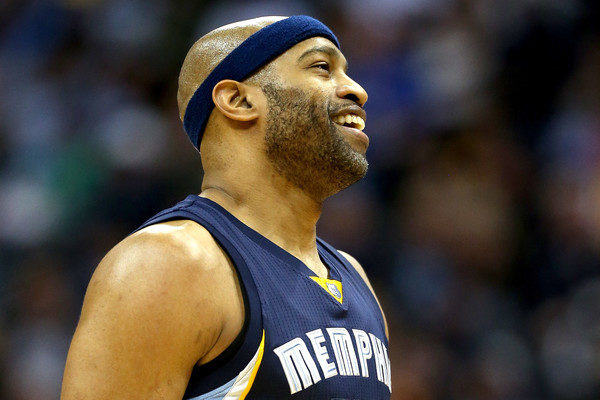 Now that the 2017 NBA Free Agency period is underway, free agents have either been offered big money, mulling over multiple contracts, making their way through meetings or just waiting for teams to show interest. While the bigger named free agents are fluctuating through the headlines, the lower level free agents are essentially in the shadows waiting back for the market to slow down.
One name that is waiting for teams to show interest is 40-year old small forward Vince Carter. The ageless wonder that is Vince Carter has defeated mother nature and hasn't shown any signs of age hindering his playing ability. Last season, Carter averaged 8 points, 3.1 rebounds, 1.8 assists, shot 39.4 percent from the field and 37.8 percent from three. Although he isn't the high flying playmaker he used to be, Carter still is a viable veteran bench player that can still hit shots.
Carter himself acknowledged some of the rumors that linked him to possibly joining the Golden State Warriors or even a contender at this point in his career.
Following from Boomer and Carton of CBS Sports.
"I would be open to what teams have to say."

"For me it's just, I want to play. I want to compete and I want to contribute to that championship, if I'm on that team."
Watch Boomer and Carton's full interview with Carter below.
Vince Carter discusses the rumors of potentially joining the Warriors on @BoomerandCarton. pic.twitter.com/Rc4rldDyUN

— CBS Sports Network (@CBSSportsNet) June 22, 2017