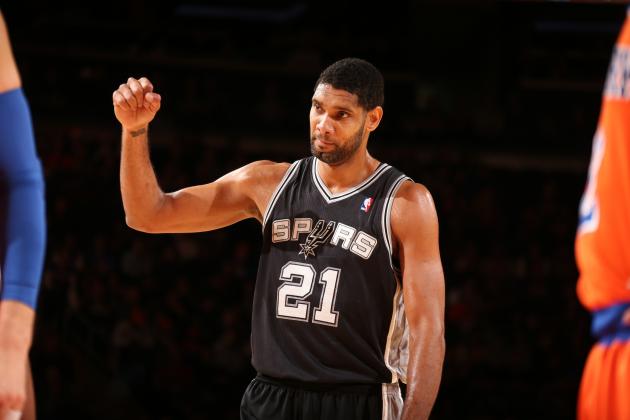 Tim Duncan has always been a comfortable NBA player. Meaning he's always done his own thing, quietly, and while the San Antonio Spurs kept constantly getting slept on, they were true contenders every single year since 1998 in the Western Conference. In Duncan's 19 year career, he has managed to become the greatest power forward of all time, getting all the accolades to prove it, while wearing sandals to most NBA games.
Now Tim Duncan has finished maybe his last interview in a while, since calling for retirement earlier this week. After Gregg Popovich held his own interview on Duncan's retirement, Duncan has his own interview, speaking on his career, what's next and even shared some pretty funny stories, check out the full video (via Vivid Streaming):
Duncan also penned a letter to Spurs fans and the people of San Antonio for supporting him all throughout his career. With Duncan having no plans to do any coaching or front office business for now, he says the best part of retirement will be having nothing to do. You can see Tim Duncan is really comfortable in the interview too because he seems to be doing it at a kitchen table.