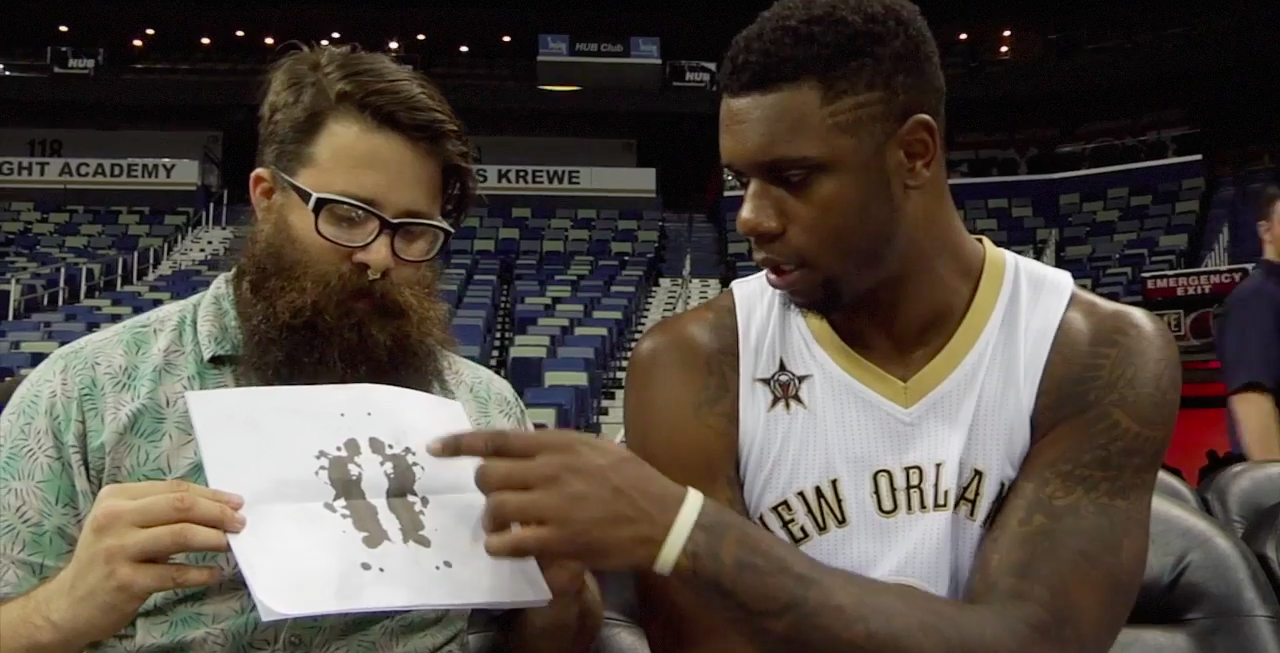 The New Orleans Pelicans are not off to a great start. Two games into the season and they stand at 0-2 despite a historic start from their star, Anthony Davis. It might have something to do with their line of thinking. So the team taking an ink blot test to determine their perception on different images might be the right thing to do.
According to psychcentral.com, a Rorschach ink blot test is designed to, "at its most basic level, a problem-solving task that provides a picture of the psychology of the person taking it, and some level of understanding the person's past and future behavior. Imagination is involved most often in the embellishment of a response, but the basic process of the task has little to do with imagination or creativity."
New Orleans comedian Chris Trew, who is also a writer for Dime Magazine and ESPN's True Hoop, took to Pelicans media day to ask some players about their thoughts on the ink blots.
Here's Trew with members of the Pelicans including Dante Cunningham, Terrence Jones and general manager Dell Demps.
Hopefully, the Pels will remember what they thought during these test and will snap back into it and help out Anthony Davis. He can't put up 40 points every night.