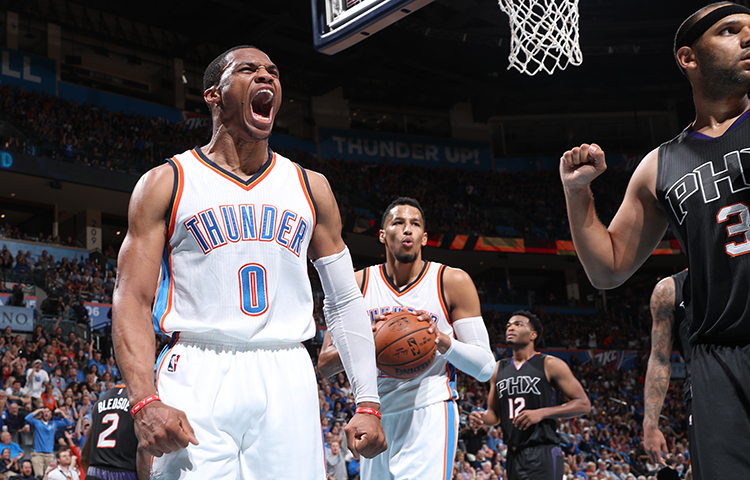 Oklahoma City shooting guard Victor Oladipo gave some very high praise to his new teammate Russell Westbrook. Per Fred Katz of the Norman Transcript, Oladipo said — in reference to Westbrook — "We've got the best player in the world, so we'll be alright."
Many people likely take issue with Oladipo's statement; players like LeBron James, Stephen Curry, Kevin Durant, Anthony Davis, and James Harden, among others, deserve to have their names in that conversation. However, Westbrook is certainly up there as well, and it's nice to hear Oladipo's confidence in his teammate.
Oladipo gave another quote on Westbrook to ESPN's Royce Young:
Not being here, you hear a lot about him. You hear a lot of rumors. You hear a lot of things. But sitting by him and working with him every day, and building a friendship with him every day, you realize what type of man he truly is. And this dude right here wants to win more than anyone in the world. And he'll do anything to do that. The misconception of what he used to be or what he is, is false. This is coming from me, I was with him for two months straight in the summer time. Just looking in his eyes and talking to him you see how smart he is, what type of basketball player he is. He'll do anything to win.
Westbrook is indeed off to a phenomenal start this season. He has led his team to a 4-0 record, averaging 37.8 points, 10.5 rebounds, and 10 assists per game while shooting 45.7% from the field.