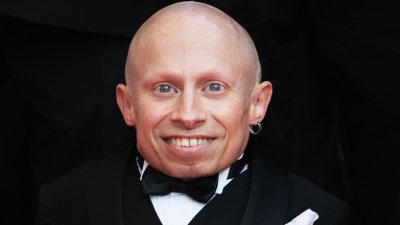 The Los Angeles County Medical Examiner has determined the cause of death for actor Verne Troyer. The 'Austin Powers' star passed away in April after appearing to overdose on Alcohol, but the toxicology now suggests his death was a suicide.
According to Deputy Medical Examiner Dr. Martina Kennedy, the 49-year-old Troyer had a 'history of depression and expressed suicidal ideations'. He had not been quiet about his battles with alcohol addiction, even documenting and talking about it in the VH1 reality show 'The Surreal Life' in 2005.
In an Instagram post in April of 2017, he wrote 'I've battled alcohol addiction in the past and while it's not always been an easy fight, I'm willing to continue my fight day by day'.
Many know Troyer from his infamous role as 'Mini-Me' in the Austin Powers franchise, but others may remember him from his roles in Harry Potter and the Philosophers Stone, Men In Black or The Love Guru. His presence was felt in Hollywood and my own life as those are some of my favorite movies. His ability to make people smile was an uncanny talent of his.
Dealing with insecurities, anxiety, and depression is something that many people battle with and this just goes to show you that even in those that can make us laugh, have to battle these issues as well. It's important to understand and address the magnitude of such a prevalent problem in our society.