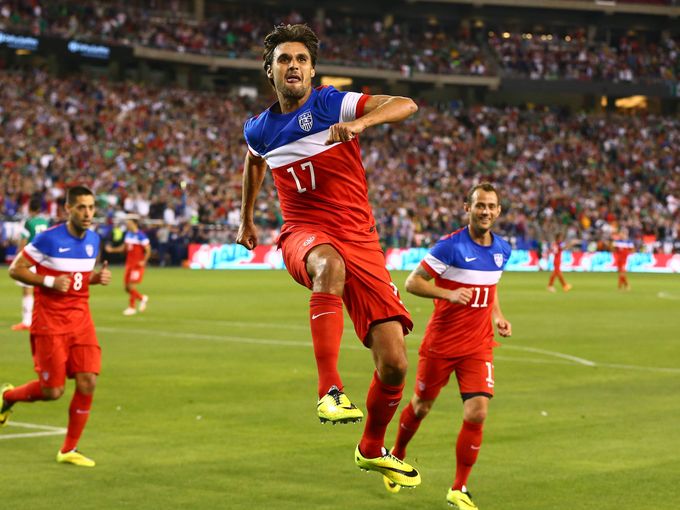 After dominating the 1st half 2-0 with goals from Michael Bradley and Chris Wondolowski; USA managed to give up two goals (Rafa Marquez & Alán Pulido) in the 2nd half, and this is only one topping to the suck-sundae USA fans had to consume. The refs just didn't want Team USA to thrive tonight. Normally, I wouldn't blame the officiating for much, but when you call Eddie Johnson offsides when you can clearly see that he wasn't, I can only believe that your thumb was lodged deep in your rectum or Miguel Herrera has you on payroll.
The gif below illustrates what should have been a game-winning goal by Johnson, but as I previously stated…well.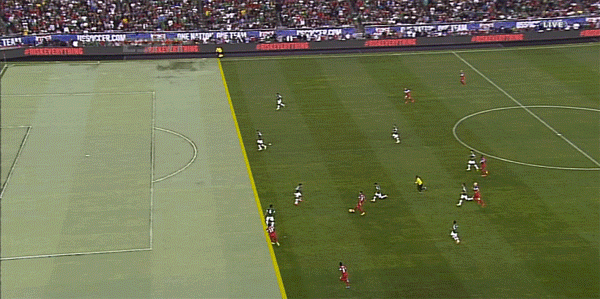 Now let's reluctantly throw the cherry on top. Newcomer Julian Green makes his first appearance — played so-so, the talent is clearly there — in the 2nd half and took on a Mexican defender and was tripped up right outside the penalty area. To the refs credit, it wasn't a penalty, but it was a foul. A foul that wasn't called. A foul that could've set up a promising free-kick.
The only solace fans can find is the fact that USA didn't lose, they didn't win either, so finding solace sucks.