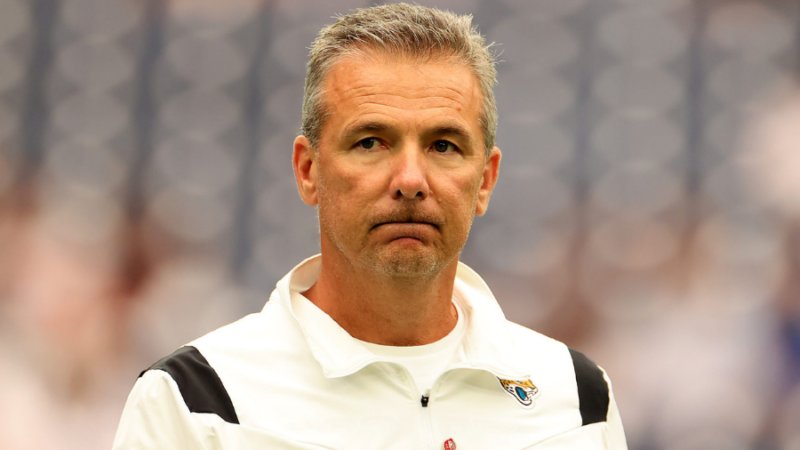 The Jacksonville Jaguars reportedly fired their former head coach Urban Meyer with cause. As a result, the franchise does not plan to pay Meyer another cent unless they are legally obligated to do so.
NFL insiders Jeff Darlington and Adam Schefter report that that the decision to fire Meyer was made after the team's 20-point loss against the Tennessee Titans last week. According to Schefter and Darlington, Jaguars owner Shad Khan and Meyer had a conversation following the loss, but it did not go well.
"Meyer had few answers for the team's woes or how he planned to fix them — sealed a decision Khan had been mulling for weeks," the ESPN report reveals.
In his first season, Meyer won 15% of his games while giving up 26 points per game. Furthermore, the Jaguars have endured a -19 turnover ratio while scoring less than two touchdowns per game.
Without Meyer, the Jaguars will have a slightly easier schedule coming up. The team has back to back games against the Jets and Texans before finishing out with matchups against the Patriots and Colts.