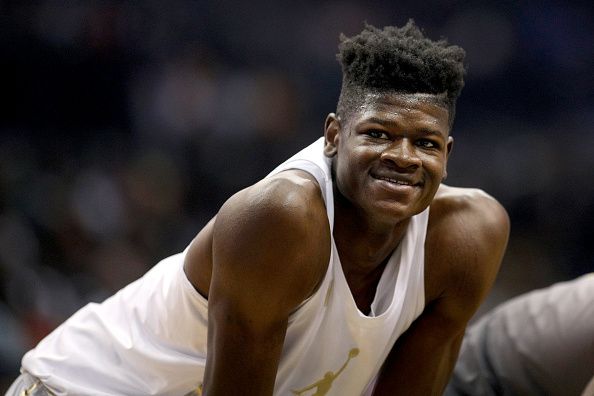 Under Armour adds to its strong roster of NBA players by adding two new rookies this week. Mohamed Bamba and Hamidou Diallo have both reportedly signed multi-year deals to represent Under Armour. Nick DePaula of ESPN was the first to report Bamba's deal on Thursday:
Orlando Magic 1st round pick Mo Bamba has signed a multi-year shoe deal with Under Armour.
He'll look to showcase his personality across social media with the brand, and also carry on the momentum of Sheck Wes' top-10 song "Mo Bamba."
Bamba has high expectations coming into this season as he was selected sixth overall in the draft last summer in an exceptionally talented draft class. Highly touted for his athleticism, size, and defensive abilities, Bamba is looking to prove he's a strong all-around threat in the NBA. The Orlando Magic have rested many hopes for the future on his shoulders and hope he can live up to and surpass expectations.
Meanwhile, Hamidou Diallo has the opposite problem. After being drafted with the 45th pick in the NBA draft, Diallo was traded not once but twice in the span of a month. There are two ways to take that, either teams wanted him so badly that they needed to trade for his rights, or that teams were so willing to part with him that they took whatever offer was on the table.
However you choose to interpret Diallo's trades, it's clear he's come into the league intending to prove his worth. After finally settling in Oklahoma City with the Thunder, Diallo has made the roster and aims to be a consistent part of the rotation for a team with title hopes in mind.
Both players enter their rookie season with different expectations, but the same goal: contributing to a winning team. Under Armour has seen the drive and ability in both players and rewarded them handsomely for them.