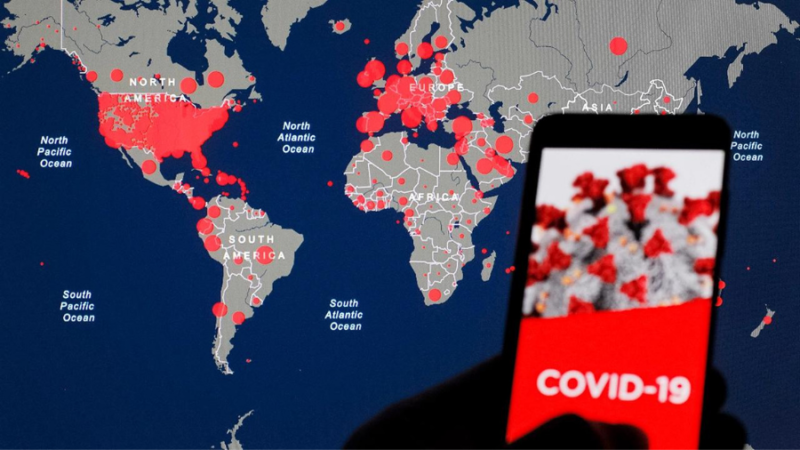 Nearly two years after the NBA shut down and Tom Hanks tested positive for COVID-19, the United States of America may have just endured the worst day of the pandemic.
Leading the way, NBC News has reported that the U.S. recorded 1.3 million COVID-19 cases on Monday, a single day record. Adding on, the nation's seven-day average for COVID-19 cases has hit 740,594, an 83% increase from two weeks ago. Making matters worse, COVID-19 hospitalizations have also soared.
One day after the nation recorded an alarmingly high number of COVID-19 cases, the country set a record for COVID-19 hospitalizations. As reported by The Hill, the Department of Health and Human Services recorded 145,982 hospitalizations on Tuesday. Fortunately, the number of people within the ICU has not risen. Still, hospitals are being overwhelmed in several areas.
"The percent in the ICU is much lower [than previous surges], but that doesn't mean that we're not getting overwhelmed," Dr. Carlos del Rio of Emory University told The Hill.
To top it all off, the number of COVID-19 related deaths is rising. Within the U.S., there are pproximately 1,600 COVID-19 related deaths per day.