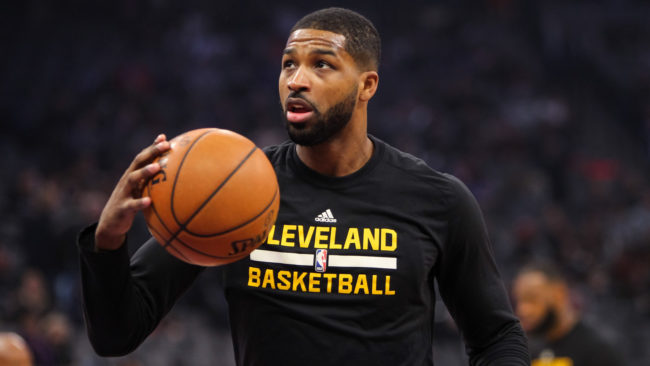 Cavaliers coach Tyronn Lue plans to play Tristan Thompson in Game 4 against the Indiana Pacers on Sunday, explaining how much he trusts the 6-foot-10 big man and the toughness he'll bring to the court.
With the Cavs down 2-1 and Game 4 set to be played on the road, Lue and his team are nearing desperation mode — with his latest bold move being another indication of such.
"I can trust him," Lue said of Thompson, according to ESPN. "I think Tristan can also get us extra possessions offensive rebounding. He brings toughness and that's been a problem last couple games. I think he brings toughness, rebounding, defense."
Thompson has seen his role drastically reduce this season with the Cavaliers. He's played only two minutes in the first three games of the series. In the Cavaliers 2015-'16 championship title run, Thompson served as the team's starting center and logged nearly 30 minutes in all 82 games.
Tyronn Lue plans to bring Thompson off the bench, keeping his small-ball, perimeter-oriented starting five intact. It remains to be seen whether starting point guard George Hill will be able to play tonight (back spasms).
Thomson, an energetic frontcourt presence known for dominating on the glass and providing a defensive toughness, played just 53 games on the season. In those 53 games, he averaged 5.8 points and 6.6 rebounds in roughly 20 minutes of action.